We had a wonderful October meeting at the Barbara Bush Library.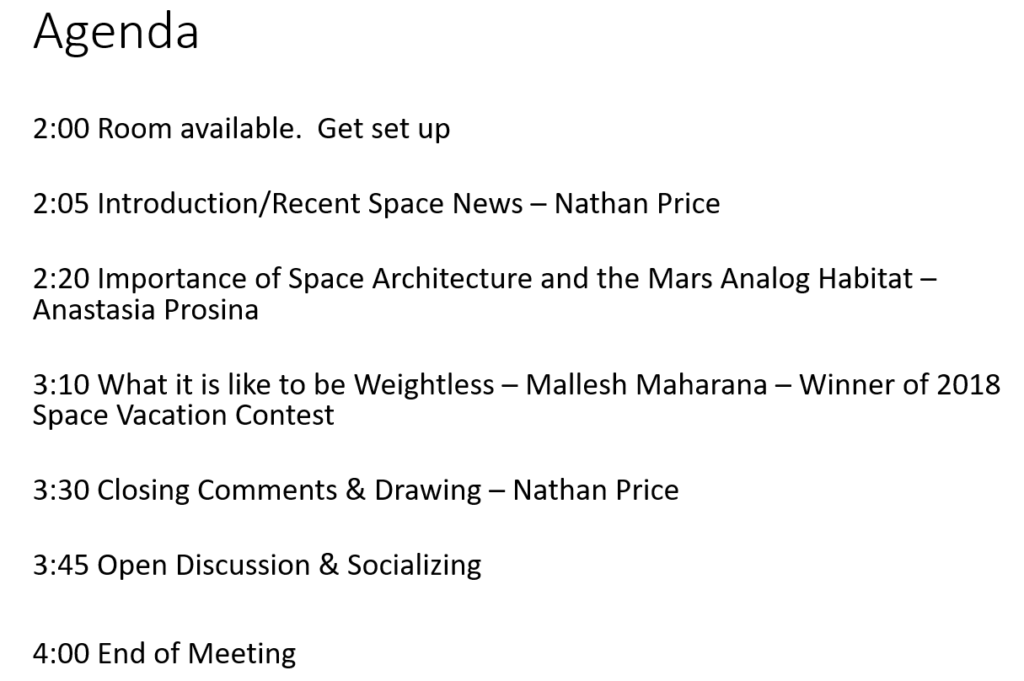 Nathan Price, chapter founder and president, introduced himself: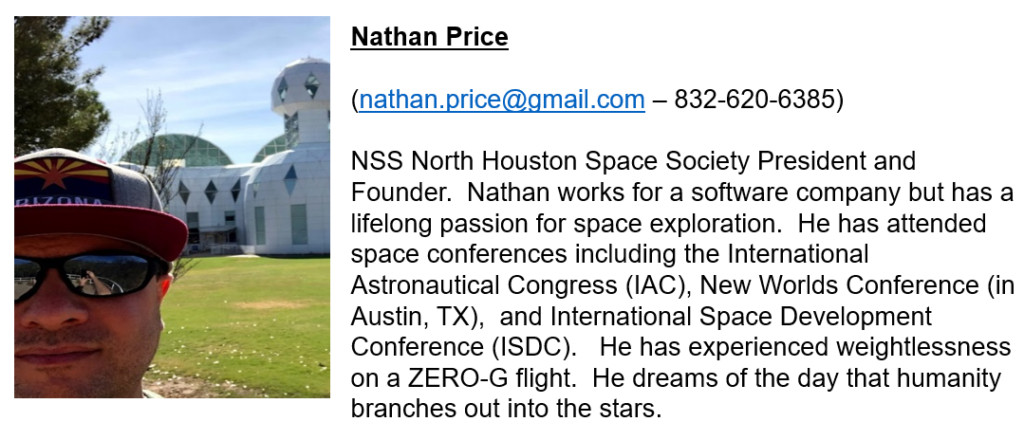 And shared the Vision of the National Space Society (NSS):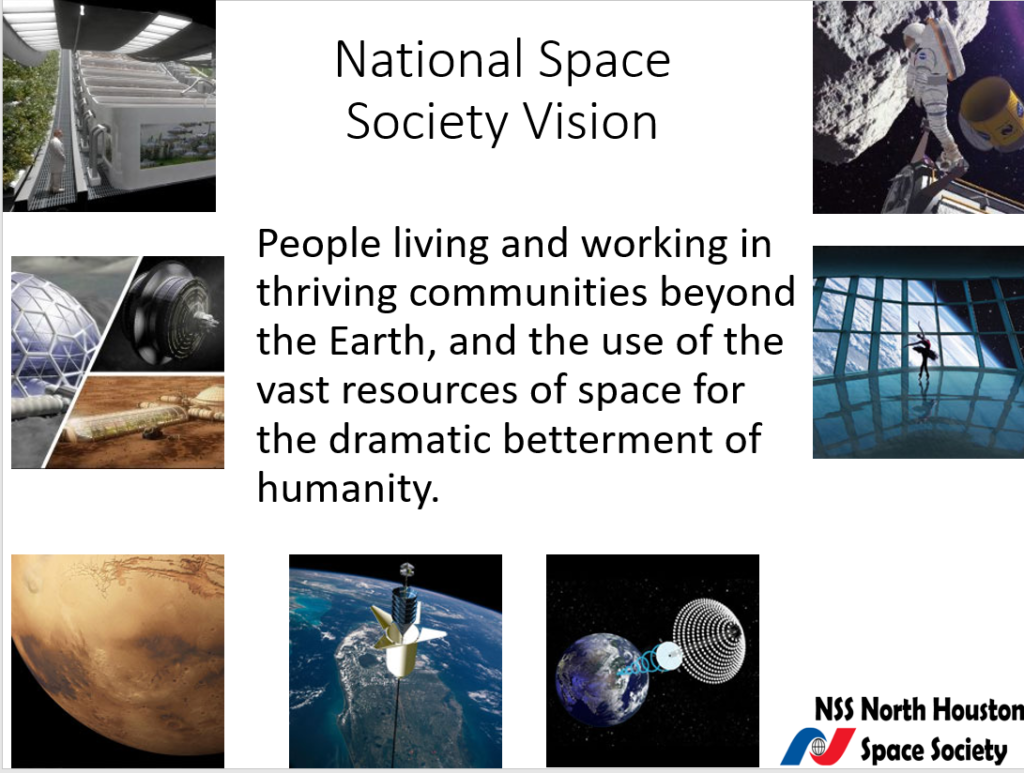 He also shared recent space news. There were 7 launches since the last meeting (https://spaceflightnow.com/launch-log/):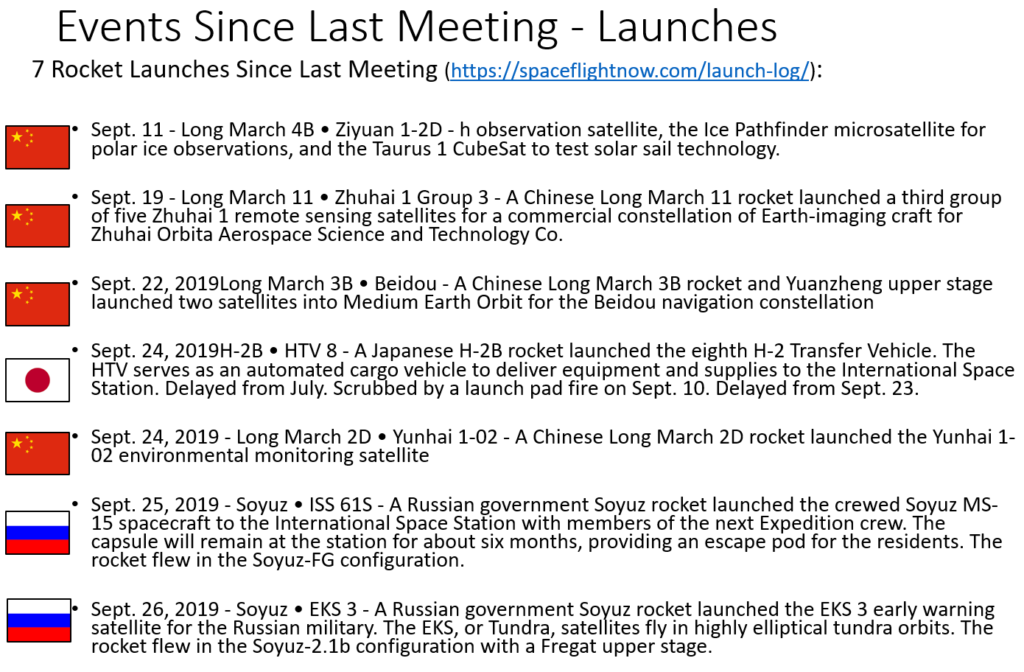 October 3, 2019 – NASA astronaut Nick Hague, Russian cosmonaut Alexey Ovchinin and United Arab Emirates space agency astronaut Hazza AlMansoori return safely to earth in a Russian Soyuz MS-12 capsule from the International Space Stations (ISS).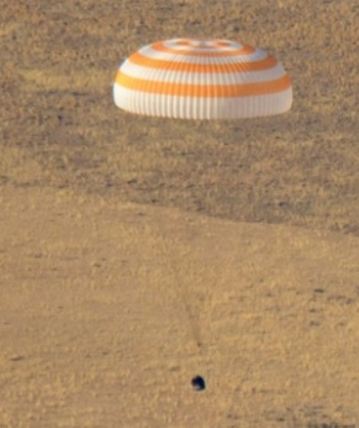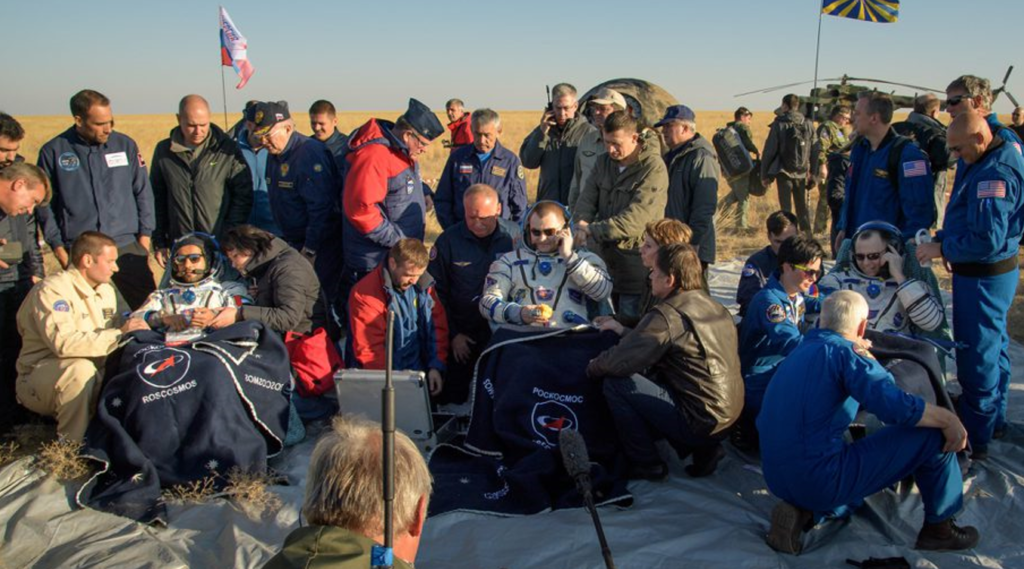 Intuitive Machines announced that they would use a SpaceX Falcon 9 in 2021 to launch their Nova-C lunar lander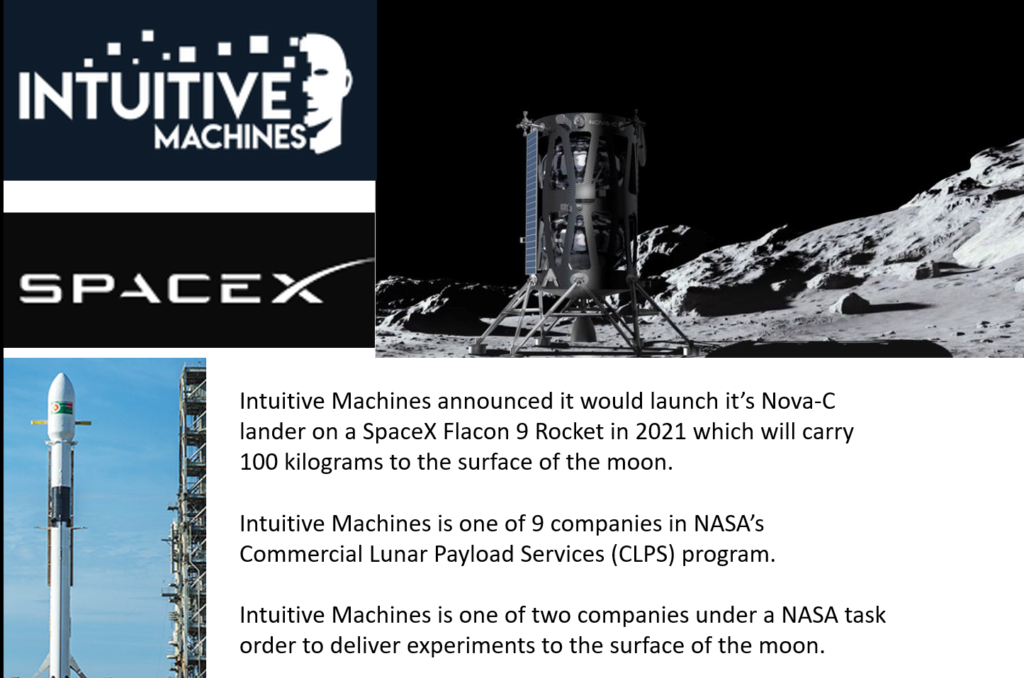 We are excited about the progress that Intuitive Machines is making. And we look forward to our December 14, 2019 meeting when Trent Martin, VP of Aerospace Services will be speaking to our chapter.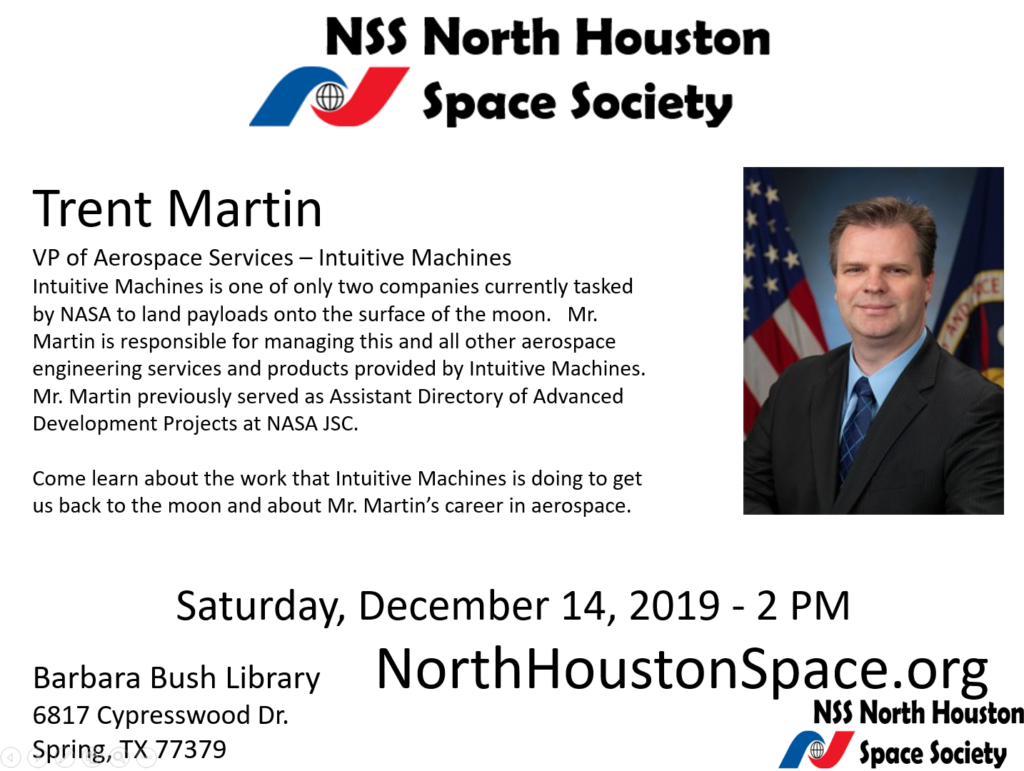 We also talked about Elon Musk's starship update:
And we look forward to the great things coming up. In a couple of months Starship Mk 1 will travel to 20kms. In 6 months it achieves orbit. And then in 2023 the DearMoon project to send a group of artists around the moon.
The Anastasia Prosina shared with us the projects she is working on in Space Architecture.
Master student of Sasakawa International Center for Space Architecture, University of Houston, will give a talk on why space architecture is a critical point in any space mission. She will cover projects she has been involved in, in particular, a Mars Analog Habitat commissioned by Mars Society.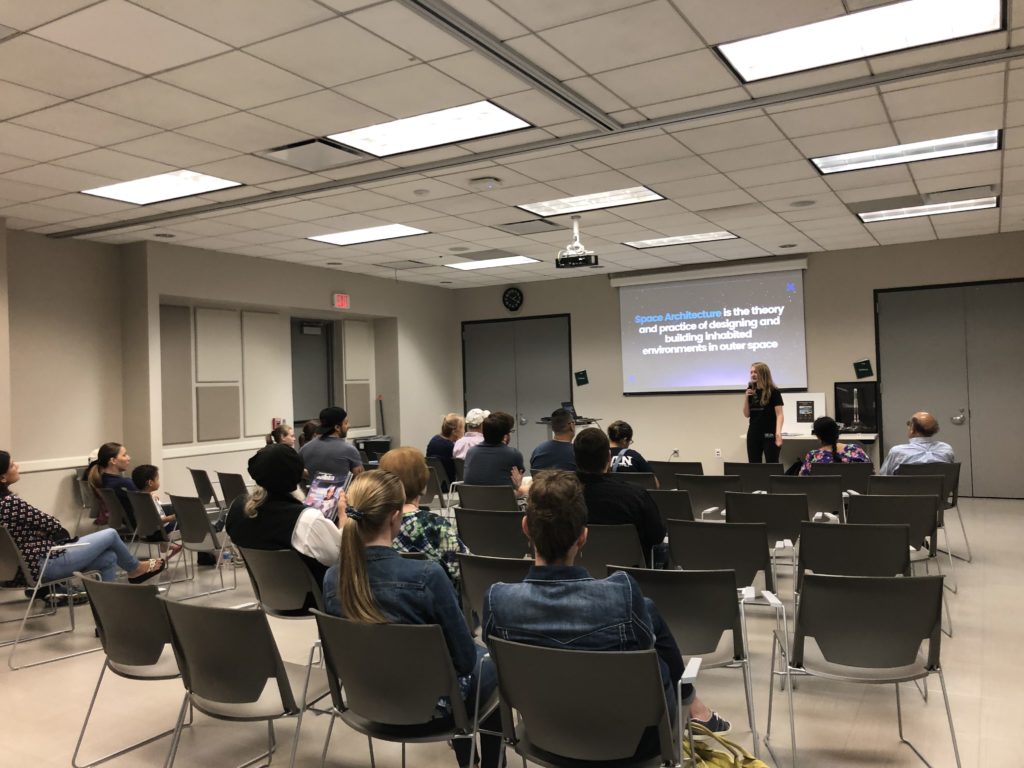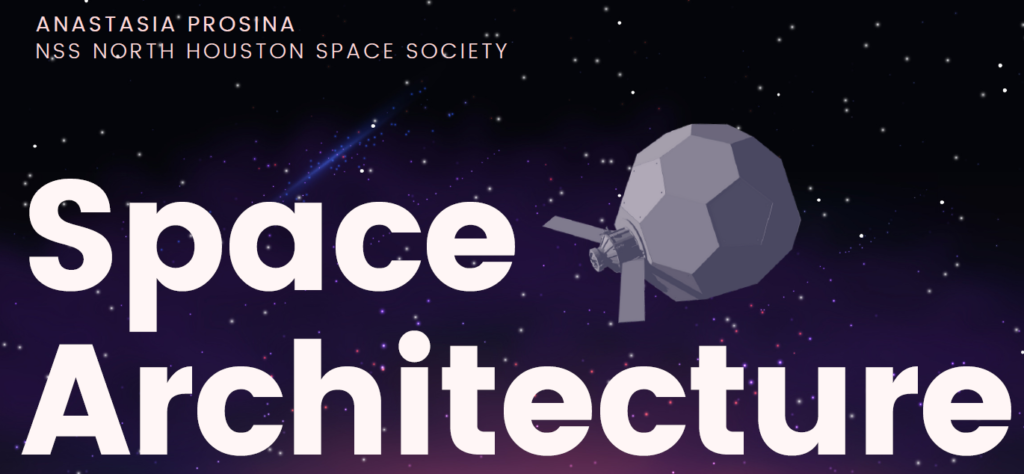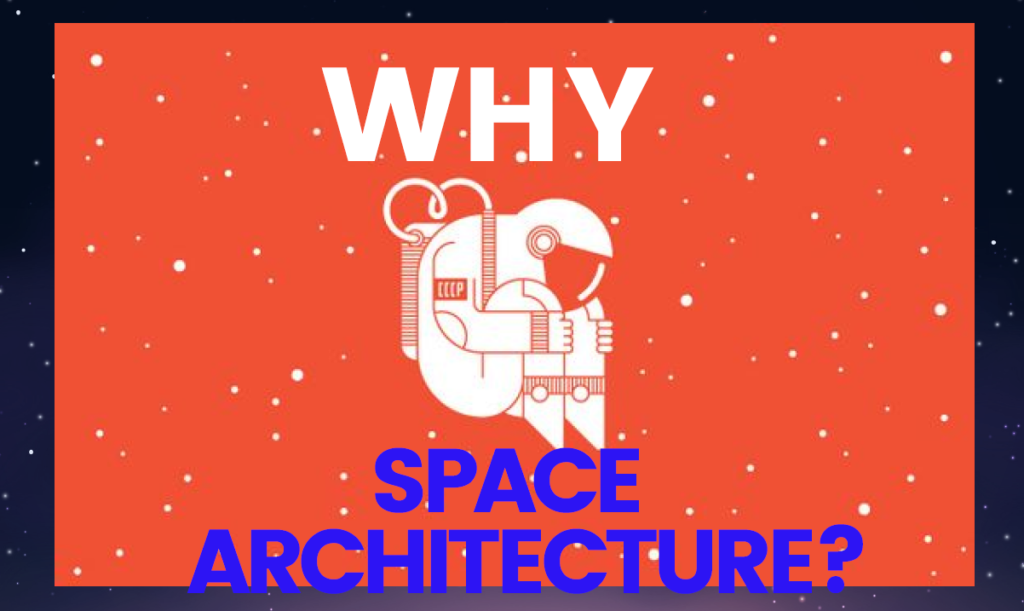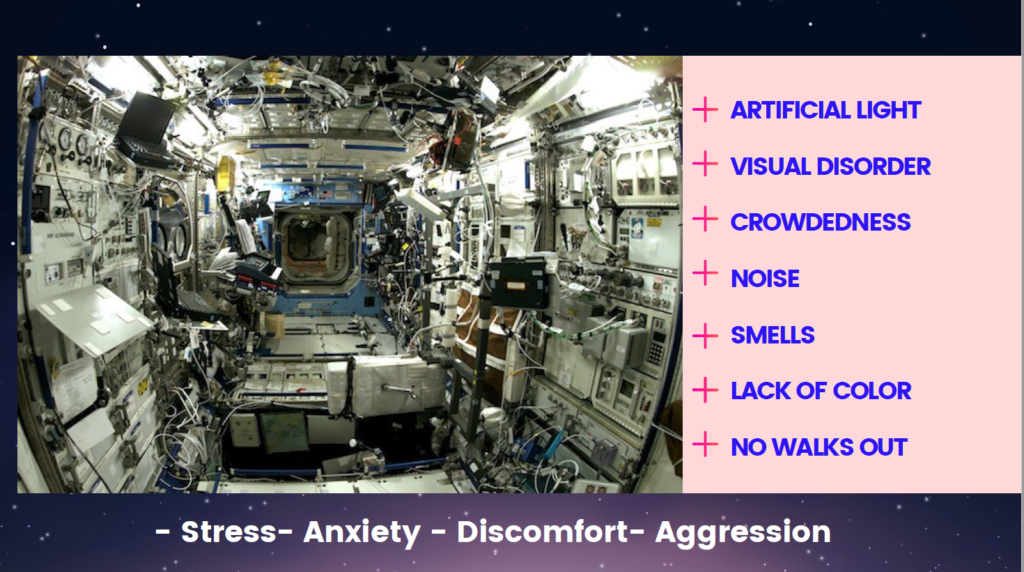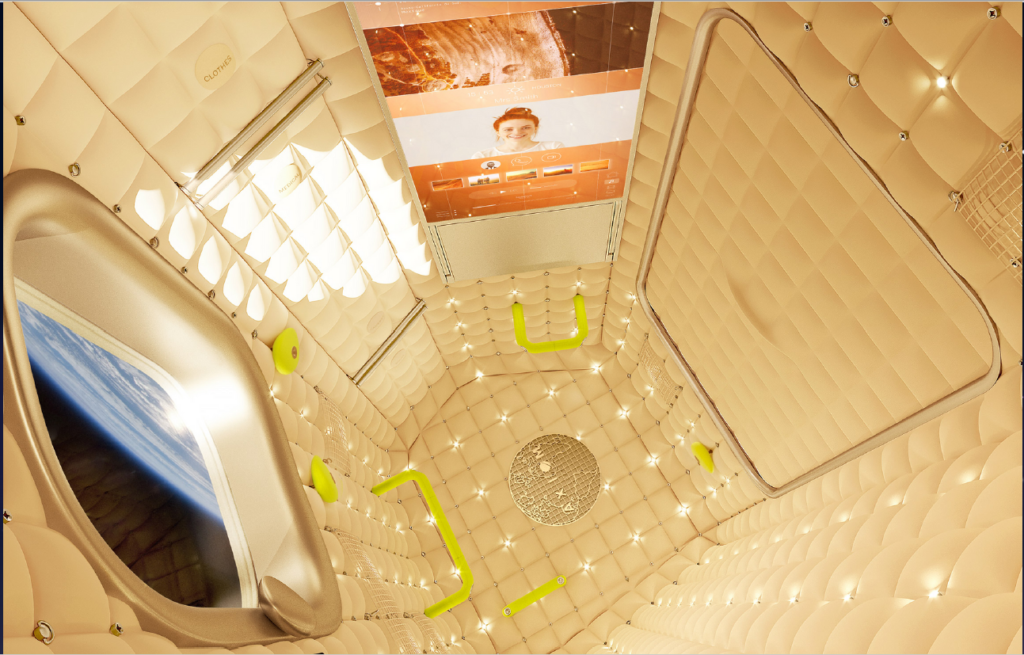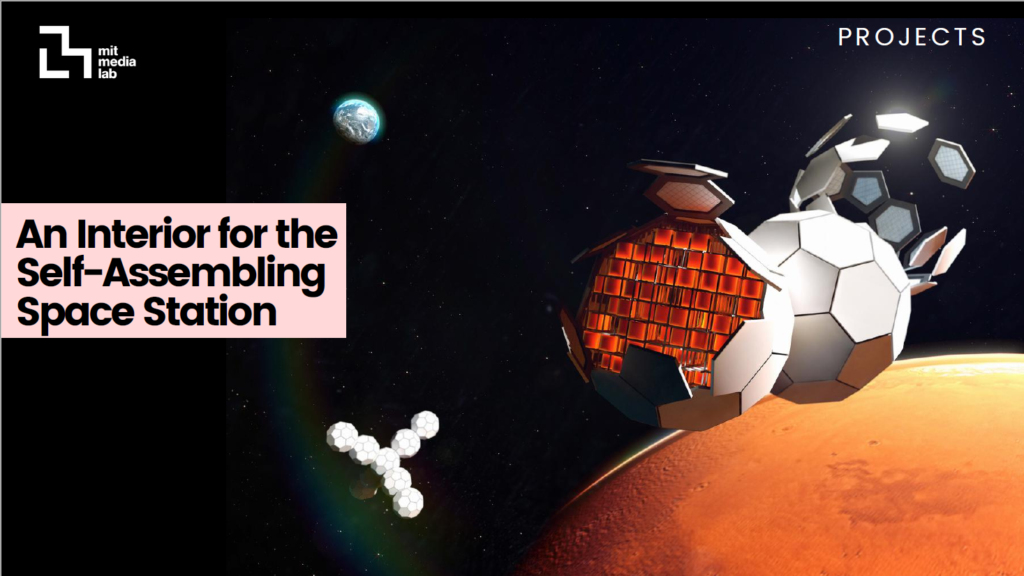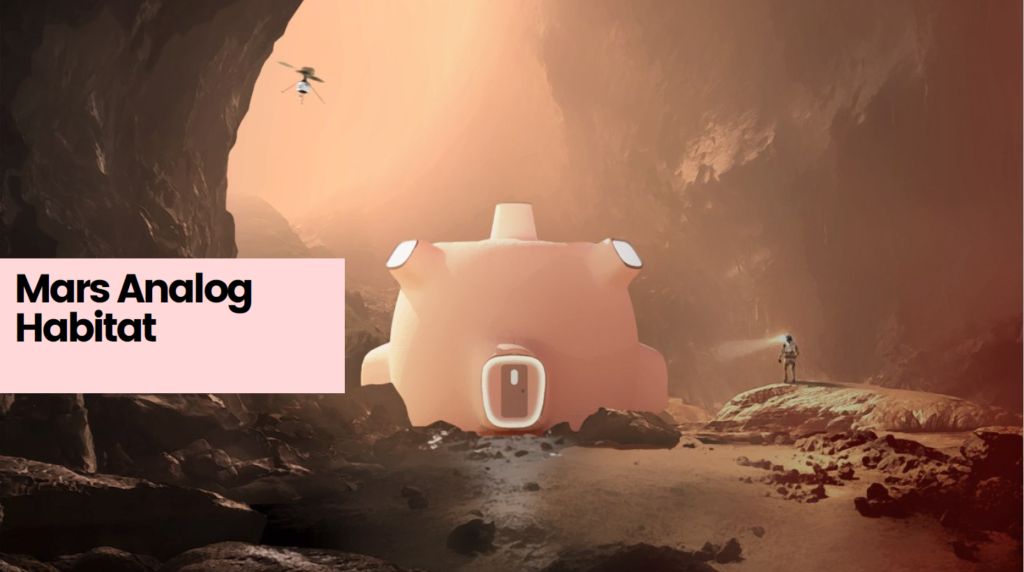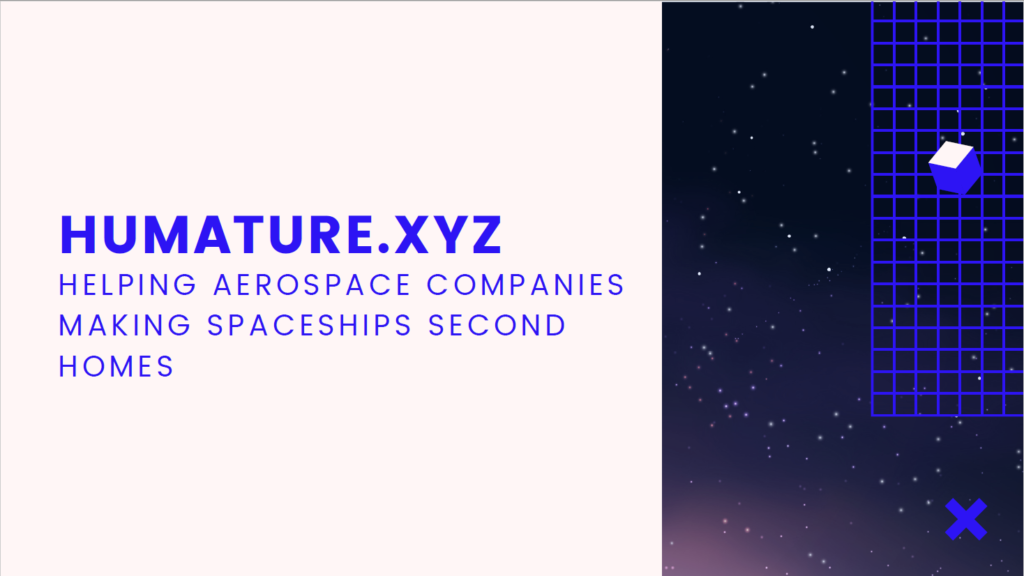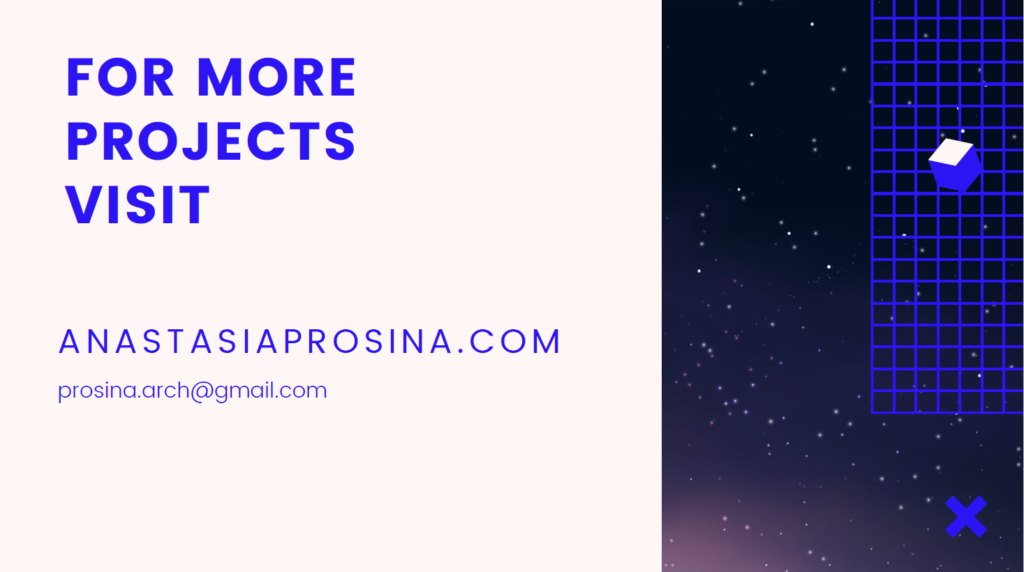 Afterwards Mallesh Maharana shared his weightless experience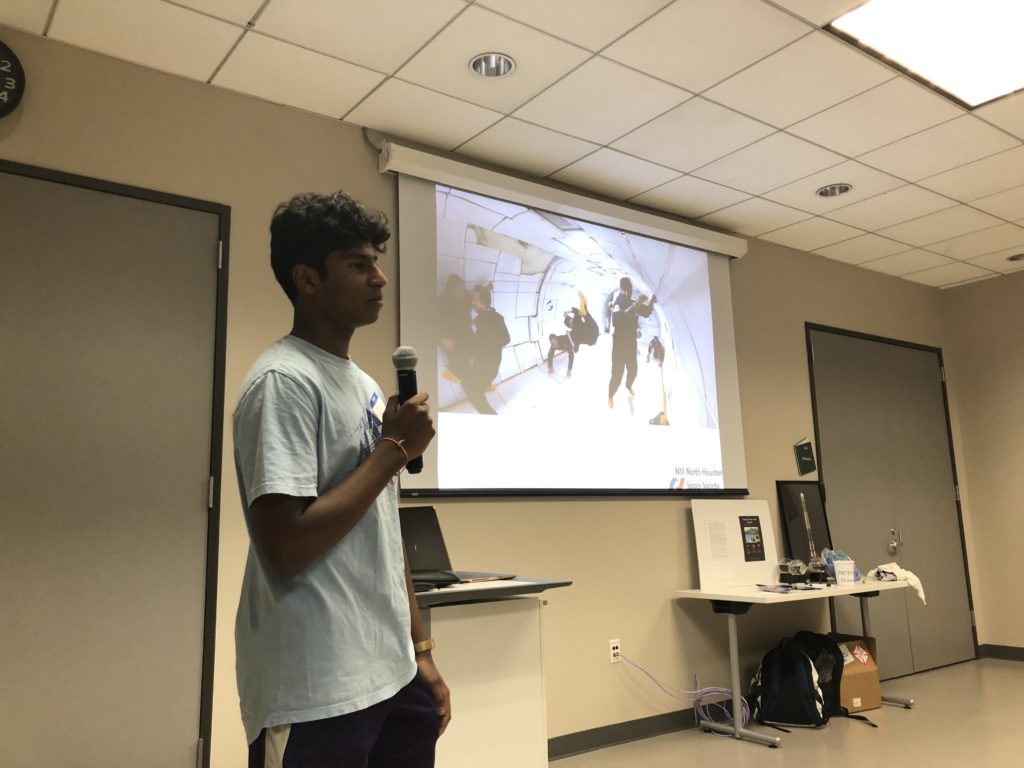 We also covered some upcoming events:

October 5, 2019 https://moon.nasa.gov/observe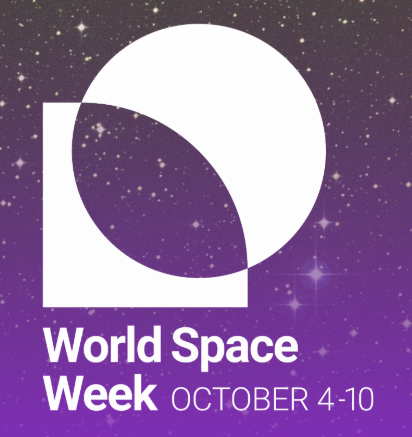 World Space Week, October 4-10 annually, is the largest space event on Earth.
"The Moon: Gateway to the Stars."
"The General Assembly declares 4 to 10 October World Space Week to celebrate each year at the international level the contributions of space science and technology to the betterment of the human condition"
UN General Assembly resolution,
6 December 1999
https://www.WorldSpaceWeek.org/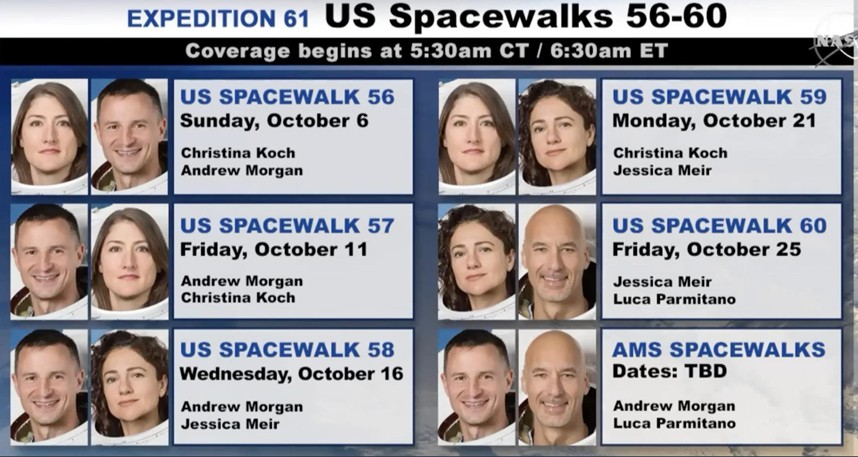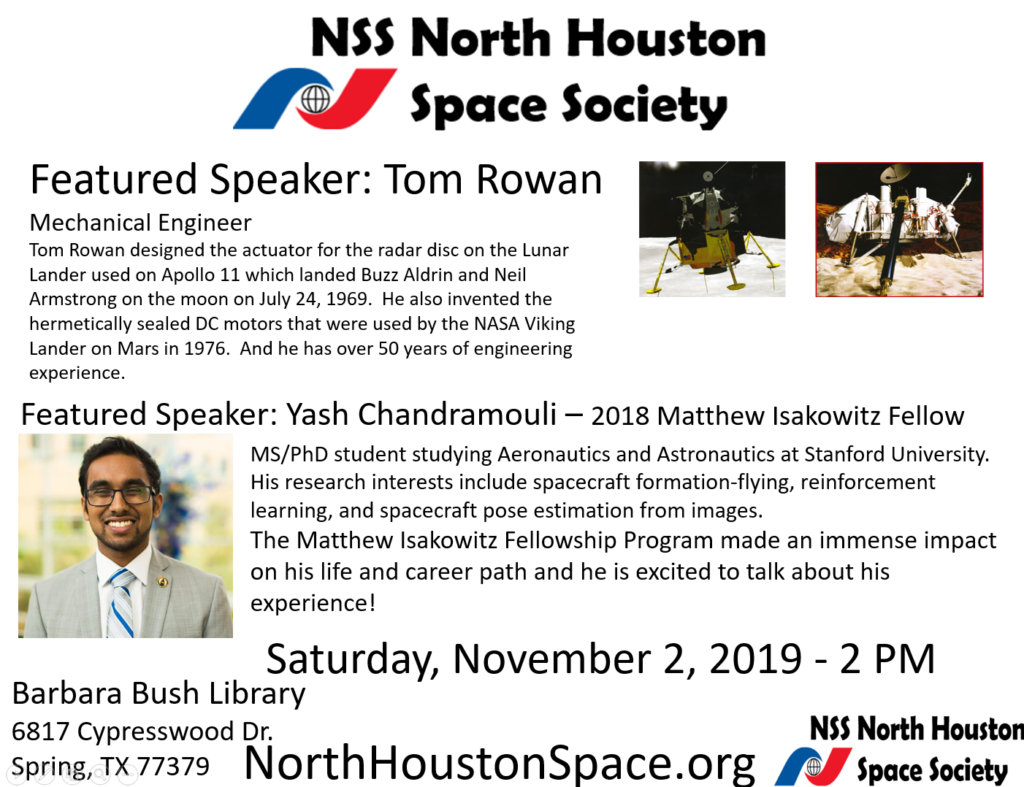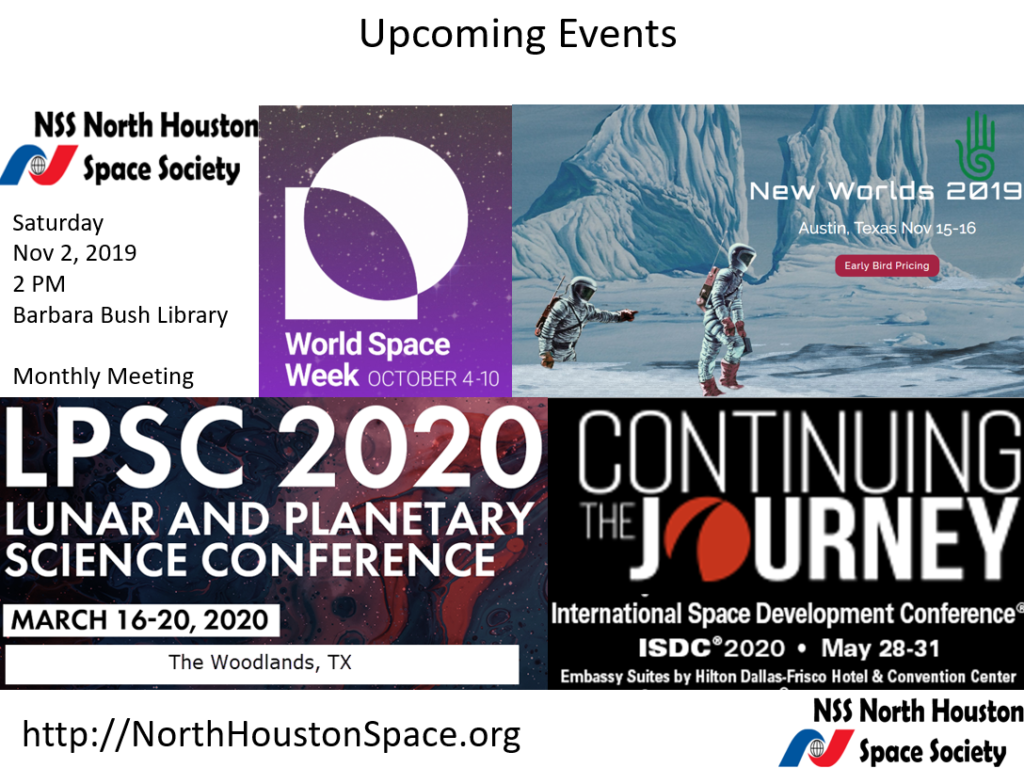 Thank you, Anastasia and Mallesh for sharing your knowledge and experience. They each received an Ecosphere.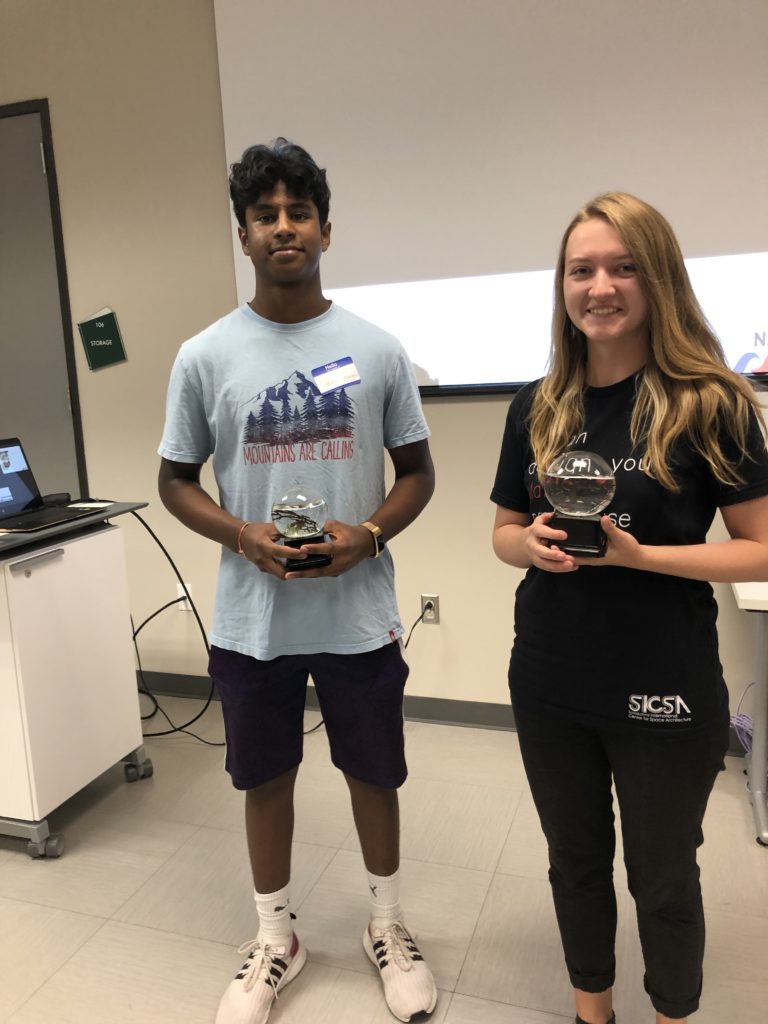 We also had a few drawings.