Join us for our Monthly NSS North Houston Space Society (http://NorthHoustonSpace.org) meeting. Connect with others who are excited about exploring the cosmos, learning how to use the resources of space to improve human life, and who want to go and spread humanity to the rest of the universe.
The meeting will be on Saturday, June 5, 2021 at 2PM (CDT) ONLINE Via ZOOM: https://us02web.zoom.us/j/85216600533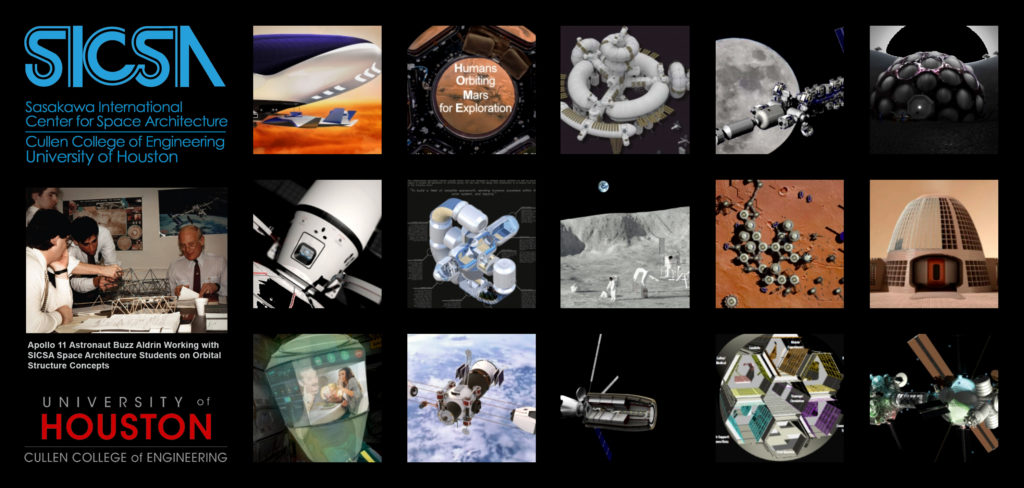 Agenda:
2:00 PM – Opening Remarks – Nathan Price
2:10 PM – Recent Space News – Greg Stanley
2:30 PM – Mahsa Esfandabadi – Sasakawa International Center for Space Architecture (SICSA)
3:30 PM – Q&A
3:45 PM -Share your personal space experiences since the last meeting. Rocket Launches, Other Meetings, Research, etc.
4:00 PM – End of Meeting
SICSA BACKGROUND AND OVERVIEW
The Sasakawa International Center for Space Architecture (SICSA) is a unique research, design, and teaching entity that sponsors and directs the world's only MS-Space Architecture program. The organization was founded in 1987 with a $3 million endowment gift provided by Japan Shipbuilding Industry Foundation Chairman Ryoichi Sasakawa, the largest foreign gift ever received by the University of Houston. SICSA's central mission is to plan and implement programs that will advance peaceful and beneficial uses of space and space technology on Earth and beyond. Many of these activities address extreme terrestrial environments. SICSA is internationally recognized for its leadership in the field of space architecture. Numerous SICSA graduates have embarked upon productive and successful careers in government and corporate aerospace organizations worldwide.
About the Speaker:
Mahsa Esfandabadi is a SICSA graduate of 2020, a previous research assistant at Dr. Olga Bannova's lab. Now she is on the Space Architecture Technical Committee (SATC-AIAA) education board following her earlier experiences as a university professor. She will present SICSA's student projects about human-centered structures in orbit, on the surface of the moon and Mars, or far and beyond.
About the Meeting
Meetings are open to all age groups and interest levels. Come explore with us the potential that developing and exploring space has to better life here on earth and to open up new frontiers creating new perspectives that can help enrich the human experience.
The Vision of NSS is people living and working in thriving communities beyond the Earth, and the use of the vast resources of space for the dramatic betterment of humanity.
The Mission of NSS is to promote social, economic, technological, and political change in order to expand civilization beyond Earth, to settle space and to use the resulting resources to build a hopeful and prosperous future for humanity. Accordingly, we support steps toward this goal, including human spaceflight, commercial space development, space exploration, space applications, space resource utilization, robotic precursors, defense against asteroids, relevant science, and space settlement oriented education.
Website: http://NorthHoustonSpace.org
MeetUp: https://www.meetup.com/Future-North-Houston-National-Space-Society-Chapter/
FaceBook: https://www.facebook.com/NssNorthHoustonSpaceSociety/