Join us for our Monthly NSS North Houston Space Society (http://NorthHoustonSpace.org) meeting. Connect with others who are excited about exploring the cosmos, learning how to use the resources of space to improve human life, and who want to go and spread humanity to the rest of the universe.
This will be a hybrid meeting. Come in person at Barbara Bush Library (6817 Cypresswood Drive, Spring, TX 77379) or join us online Via ZOOM: https://us02web.zoom.us/j/85216600533
The meeting will be on Saturday, September 9, 2023 at 2PM (US Central Time).
2:00 PM – Opening Remarks -Nathan Price
2:15 PM – Recent Space News – Greg Stanley
2:45 PM – Wally Funk & The Mercury 13 – Christean Kapp
3:40 PM – Socializing
4:00 PM – End of Meeting
Wally Funk & The Mercury 13
Join us in uncovering the incredible story of aviation and space pioneer Wally Funk who was part of the Mercury 13 astronaut program, was denied to fly for NASA, had a fantastic aviation career, and made it into space 60 years later! Find out also which famous Science Fiction hero made female astronauts at NASA a reality.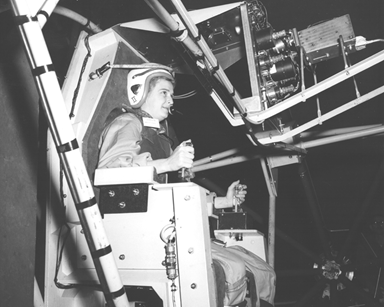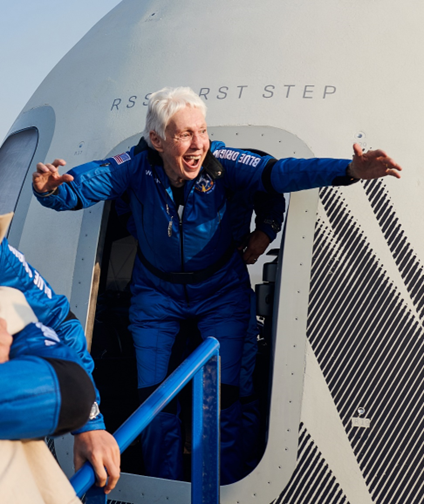 About our Featured Speaker: Christean Kapp
Christean Kapp studied aerospace engineering at the RWTH University in Aachen, Germany, and the NIT in Trondheim, Norway. He works in turbomachinery and has lived and worked on three continents in the oil and gas and power industries. He has consulted with the Environmental Protection Agency and the Department of Energy on ESG-related topics. He currently lives in Houston and is a NSS Space Ambassador conducting numerous space presentations.
About the Meeting
Meetings are open to all age groups and interest levels. Come explore with us the potential that developing and exploring space has to better life here on earth and to open up new frontiers creating new perspectives that can help enrich the human experience.
The Vision of NSS is people living and working in thriving communities beyond the Earth, and the use of the vast resources of space for the dramatic betterment of humanity.
The Mission of NSS is to promote social, economic, technological, and political change in order to expand civilization beyond Earth, to settle space and to use the resulting resources to build a hopeful and prosperous future for humanity. Accordingly, we support steps toward this goal, including human spaceflight, commercial space development, space exploration, space applications, space resource utilization, robotic precursors, defense against asteroids, relevant science, and space settlement oriented education.
Website: http://NorthHoustonSpace.org
Facebook: https://www.facebook.com/NssNorthHoustonSpaceSociety/
LinkedIn: https://www.linkedin.com/company/nss-north-houston-space-society/