Join us for our Monthly NSS North Houston Space Society (http://NorthHoustonSpace.org) meeting. Connect with others who are excited about exploring the cosmos, learning how to use the resources of space to improve human life, and who want to go and spread humanity to the rest of the universe.
The meeting will be on Saturday, September 4, 2021 at 2PM (CDT) ONLINE Via ZOOM: https://us02web.zoom.us/j/85216600533
Agenda:
2:00 PM – Opening Remarks – Nathan Price
2:10 PM – Recent Space News – Greg Stanley
2:30 PM – Ablative Arc Mining for In-Situ Resource Utilization – Dr. Amelia Greig – UTEP Aerospace Center
3:30 PM – Q&A
3:45 PM -Share your personal space experiences since the last meeting. Rocket Launches, Other Meetings, Research, etc.
4:00 PM – End of Meeting
Ablative Arc Mining for In-Situ Resource Utilization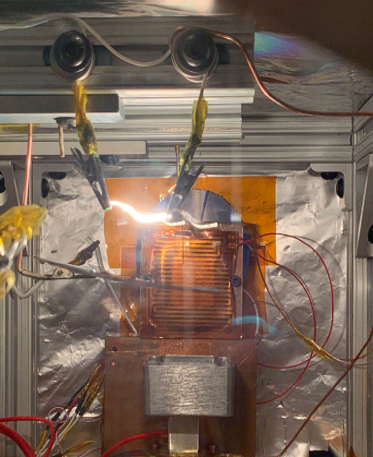 As space exploration expands to include human expeditions to the surfaces of other solar system bodies, sustainable in-situ resource utilization (ISRU) infrastructures to harvest local resources for water, building materials, and propellants must be developed. Water is the most critical component in the near-term and is therefore the focus of many studies. However, being able to mine other resources with the same system will become critical in the future. A good mining system should therefore encompass extraction and collection of water in parallel with as many other local materials as possible. Ablating surface material using electric arcs creates free ionized particles that can be sorted by mass into material groups and transported to a relevant collector by electromagnetic fields. Collectors specific to each material type are used in parallel to enable maximum collection efficiencies and storage conditions for retention. The ionizing ablation arc, electromagnetic transport and sorting, and collector modules are housed within a mobile surface crawler, potentially leading to diverse, efficient, and wide-coverage in-situ resource utilization for human space exploration.
About Dr. Amelia Greig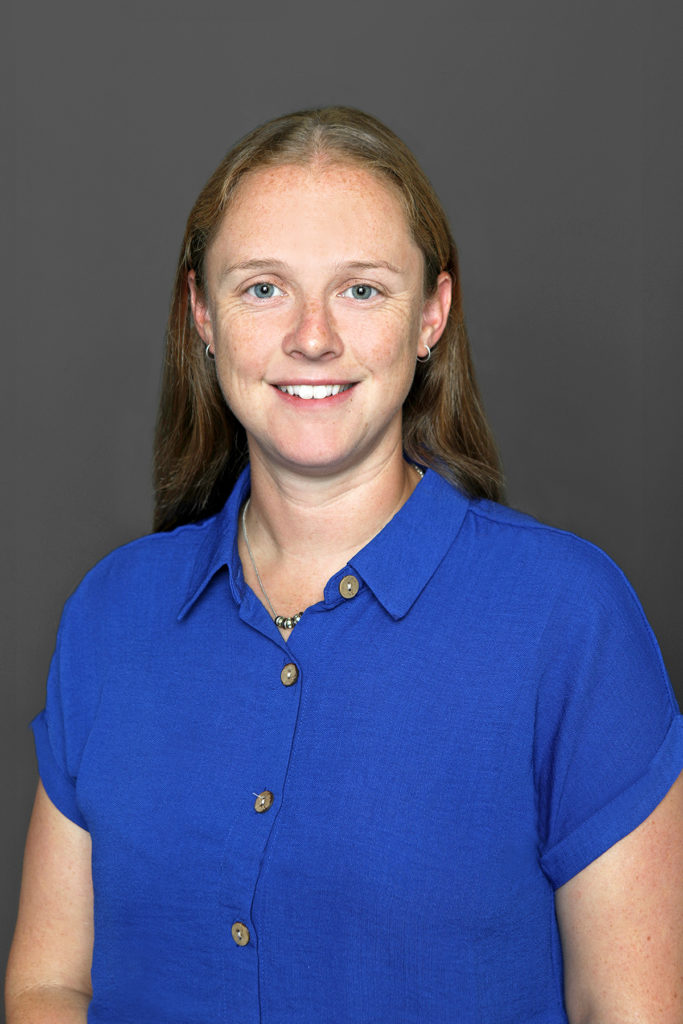 Dr. Amelia Greig is an assistant professor in Aerospace and Mechanical Engineering at The University of Texas in El Paso (UTEP), where she leads the Aerospace Center's electric propulsion and small satellite programs. More recently, her work has expanded to include applying electric propulsion and plasma techniques to improve lunar mining technologies. In 2021, Dr. Greig was named a Phase I NASA Innovative Advanced Concepts (NIAC) Fellow
for her innovative work into ablative arc mining for in-situ resource utilization.

Originally from Tasmania, Australia, Dr. Greig completed a Bachelor of Engineering in Mechanical and Aerospace Engineering and a Bachelor of Science in Theoretical Physics at the University of Adelaide and completed her Ph.D. in Plasma Physics at The Australian National University. She also spent a year as a postdoctoral scholar at California Institute of Technology (Caltech) in the applied plasma physics group. Prior to joining UTEP, Dr. Greig was an assistant professor in Aerospace Engineering at the California Polytechnic State University (Cal Poly) and faculty advisor for the Cal Poly Cube Sat Lab where the CubeSat standard was first developed.

Outside of work Dr. Greig is a competitive Scottish Highland dancer that has competed at events around the World and performed in the Royal Edinburgh Military Tattoo. She also plays and umpires field hockey, has recently started learning Kung Fu San Soo, and enjoys exploring America's National and State Parks on her motorbike.
About the Meeting
Meetings are open to all age groups and interest levels. Come explore with us the potential that developing and exploring space has to better life here on earth and to open up new frontiers creating new perspectives that can help enrich the human experience.
The Vision of NSS is people living and working in thriving communities beyond the Earth, and the use of the vast resources of space for the dramatic betterment of humanity.
The Mission of NSS is to promote social, economic, technological, and political change in order to expand civilization beyond Earth, to settle space and to use the resulting resources to build a hopeful and prosperous future for humanity. Accordingly, we support steps toward this goal, including human spaceflight, commercial space development, space exploration, space applications, space resource utilization, robotic precursors, defense against asteroids, relevant science, and space settlement oriented education.
Website: http://NorthHoustonSpace.org
MeetUp: https://www.meetup.com/Future-North-Houston-National-Space-Society-Chapter/
FaceBook: https://www.facebook.com/NssNorthHoustonSpaceSociety/