Join us for our Monthly NSS North Houston Space Society (http://NorthHoustonSpace.org) meeting. Connect with others who are excited about exploring the cosmos, learning how to use the resources of space to improve human life, and who want to go and spread humanity to the rest of the universe.
This will be a hybrid meeting. Come in person at Spring Creek Barbeque (21746 Tomball Pkwy, Houston, TX 77070) or join us online Via ZOOM: https://us02web.zoom.us/j/85216600533
The meeting will be on Saturday, February 12, 2022 at 2PM (US Central Time).

For those that come in person, food is not provided nor is a purchase required. However, feel free to purchase food and eat during the meeting (or before or after). Also, we highly recommend that you only attend if you are vaccinated. Masks are encouraged but not required.
Agenda:
2:00 PM – Opening Remarks – Nathan Price
2:10 PM – Recent Space News – Greg Stanley
2:40 PM – Andrea Leinfelder – Space Reporter for the Houston Chronicle
3:45 PM – Socializing
4:00 PM – End of Meeting
Andrea Leinfelder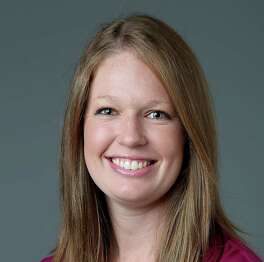 Andrea Leinfelder is the space reporter for the Houston Chronicle.
Andrea writes about NASA and the commercial space sector, where her coverage spans human spaceflight, robotic exploration and operations in low-Earth orbit. For six months of the year, she keeps an eye on the Atlantic hurricane season. Andrea graduated from the University of Florida in 2012 and has lived in Houston since 2014. She enjoys traveling, eating her way across Houston and walking her dog Lizzy.
Some of the topics she will touch on include:
Starship update – Andrea was at Starbase on Thursday covering Elon's update in person.
Her career and the path to becoming a space journalist
Some of her favorite space stories
Anticipated space events happening in the near future
How journalism has changed from the first moon landing in 1969 compared to now.
Connect with Andrea at:
https://www.houstonchronicle.com/author/andrea-leinfelder/
Facebook: https://www.facebook.com/AndreaCLeinfelder/
LinkedIn: https://www.linkedin.com/in/andrealeinfelder/
About the Meeting
Meetings are open to all age groups and interest levels. Come explore with us the potential that developing and exploring space has to better life here on earth and to open up new frontiers creating new perspectives that can help enrich the human experience.
The Vision of NSS is people living and working in thriving communities beyond the Earth, and the use of the vast resources of space for the dramatic betterment of humanity.
The Mission of NSS is to promote social, economic, technological, and political change in order to expand civilization beyond Earth, to settle space and to use the resulting resources to build a hopeful and prosperous future for humanity. Accordingly, we support steps toward this goal, including human spaceflight, commercial space development, space exploration, space applications, space resource utilization, robotic precursors, defense against asteroids, relevant science, and space settlement oriented education.
Website: http://NorthHoustonSpace.org
MeetUp: https://www.meetup.com/Future-North-Houston-National-Space-Society-Chapter/
Facebook: https://www.facebook.com/NssNorthHoustonSpaceSociety/
LinkedIn: https://www.linkedin.com/company/nss-north-houston-space-society/