Join us at our next meeting of the NSS North Houston Space Society Saturday (February 2, 2019) at 6 PM at my house (9327 Swansea Bay Dr.; Spring, TX 77379).  (Everyone is welcomed, feel free to invite others.)
Topic:  Space Settlement Design
Agenda:
6:00 – Pizza/Open discussions
6:20 – Space Settlement Design – Anita Gale
6:50 – Discussion and Wrap Up
Description:
When Gerard O'Neil popularized space settlements decades ago, we believed that people would be living in space by 2019. The L5 Society and NSS kept the idea alive, and Space Settlement Design Competitions started in 1984 to get high school students interested in living in space. Now, presentations in technical conferences are showing that serious progress is finally being made to enable space settlements to happen, and part of the path to make it happen was predicted by the high school Competitions.
About the Speaker: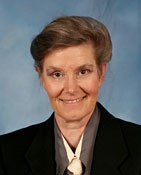 Anita Gale is a member of the NSS Executive Committee and a member of the NSS Space Settlement Advocacy Committee. She has chaired or co-chaired the Space Settlement Sessions for ISDC since 2007.
In 1984, Anita co-founded Space Settlement Design Competitions, industry simulation games that engage high school students in designing future space settlements. The Competitions have evolved into an International activity involving over 1000 students each year on six continents. Anita's work with Space Settlement Design Competitions was recognized by NSS in 2008 with the presentation of a Space Pioneer Award, in the Category of Educator.
She has worked as a Senior Project Engineer in Space Shuttle Payload & Cargo Integration, for The Boeing Company in Houston. Her professional career started on the Space Shuttle program in 1974, for Rockwell International in Downey, California. She provided conceptual designs for cargo integration on future launch vehicles, contributed to R&D for Shuttle upgrades and future missions of both reusable and expendable launch vehicles, and developed process improvements. She holds three US patents on launch vehicle payload interface standardization and containerization, which are essential technologies for reducing future vehicle processing costs and schedules.  After the end of the Space Shuttle Program, Anita developed cargo integration processes for the Boeing Commercial Crew program.  She retired from Boeing in 2016.
Website:  http://NorthHoustonSpace.org
MeetUp: https://www.meetup.com/Future-North-Houston-National-Space-Society-Chapter/
FaceBook: https://www.facebook.com/NssNorthHoustonSpaceSociety/