Announcements:
If you are not already a National Space Society (NSS) member, please sign up.  It is only $20.  And if you join through this link, half of that comes back to our chapter to help pay for food, supplies, and anything else that will help us in our mission to keep up on advances in Space Exploration and sharing that with others.
Next month (November), the New Worlds Conference is happing in Austin, TX on November 9-10, 2018.  Find more information and sign up at http://newworlds2018.space/.  There are many great guest speakers and people to meet there.  While I won't go into them all, there are a few to point out Richard Garriott one of the private space explorers who has spent a week on the ISS will be there.   Dr. Philip Metzger from the UCF Florida Space Institute gave a great presentation covering the moon mining contests that he oversees.  Last years presentation was amazing seeing the variety of approaches to this problem, his analysis of commonality of certain design characteristics of successful designs.  Rick Tumlinson is the main guy behind the conference.  He has been a very successful advocate for space.  Holly Melear who runs STEAMSPACE will be hosting the cities in space contest.  It is amazing to see the creativity of these students.  Bill Gerstenmaier the NASA Associate Administrator, Human Exploration and Operations.  Last year I got to speak to him for a bit before the conference started.  And there are many, many more.  I definitely recommend going!  http://newworlds2018.space/
There are some local events on drones, space talks, and some other related topics that STEM-E, Youth Career Development Program will be hosting.  Check out the events page at https://www.steme.org/events.
BFR/BFS
Did you see the big announcement about DearMoon?  check out this video:
This was announced on Sept 17, 2018 at SpaceX headquarters.  The plans to send a handful of artists around the moon, a group of people that might be able to take that experience and share it in such a way that the billions back here can feel like they were on it too.
More details about the current iteration of the BFR/BFS system can be seen at the announcement:
We seem to be getting BFR/BFS announcements about once a year.  Sept 29, 2017 at  IAC in Adelaide, Australia:
And then the original announcement Sept 27, 2016 at IAC in Guadalajara, Mexico:
My younger son, wife, and I attend this.  We were able to sit in the VIP section because the efforts of the great people over at the reddit SpaceX group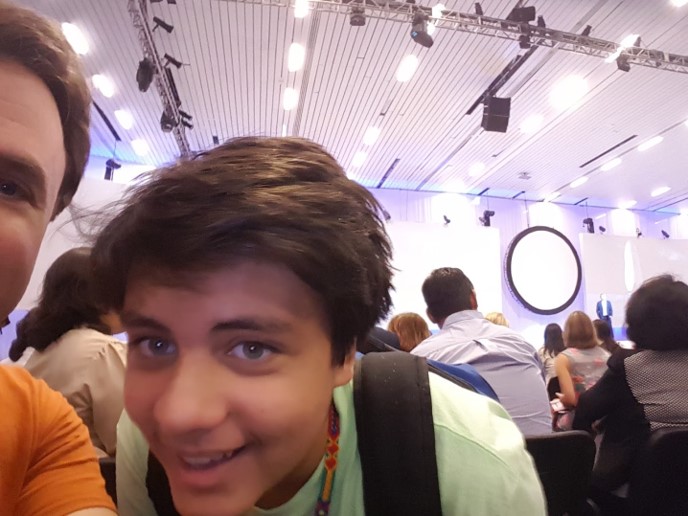 You can see that we are about 4-5 rows from Elon presenting on the stage.  And had a phenomenal view: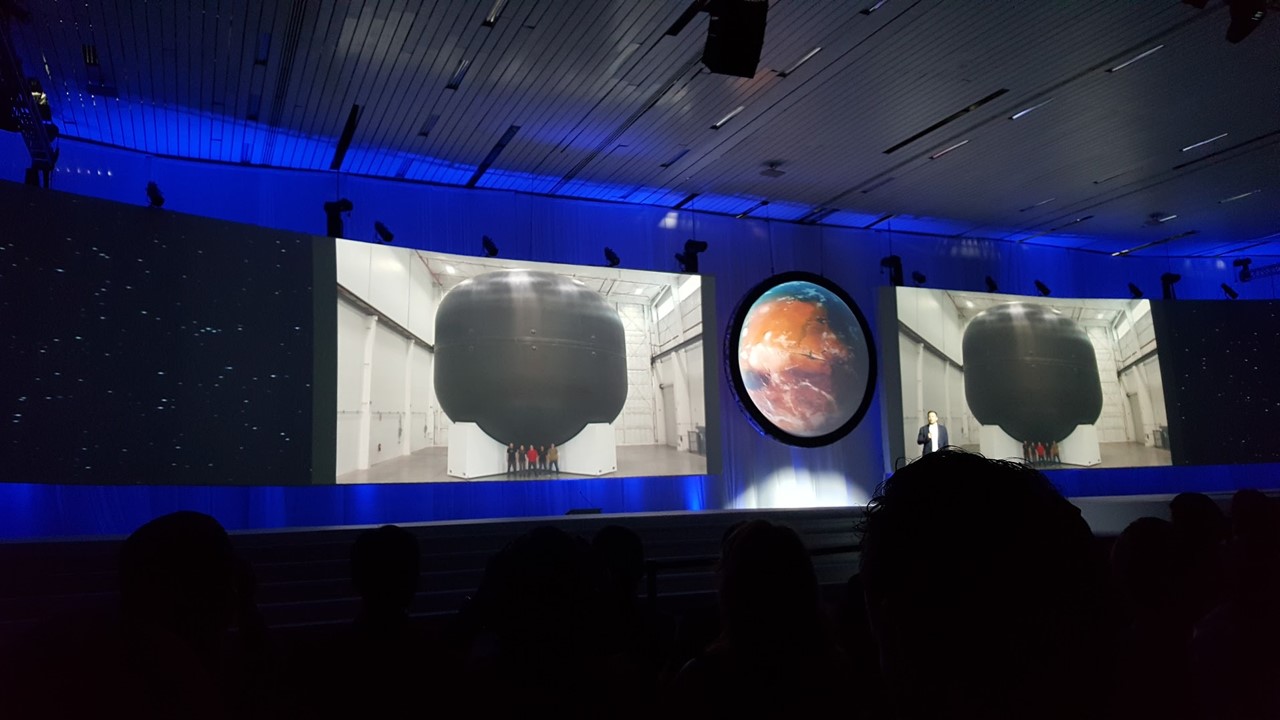 The BFR/BFS will open up space in amazing ways:
But how to pay for it?  Use it for point to point transportation here on earth:
Next Meeting:
Join us our next meeting of the NSS North Houston Space Society  Saturday (November 3, 2018) at 6PM at my house (9327 Swansea Bay Dr.; Spring, TX 77379).  I'll send out more details as we get closer and  we have several sites to keep you updated: