August 3, 2019 was one of our most well-attended meetings yet. Nathan gave an overview of the NSS and a recap of some of the space events since the last meeting (read more here).
Then our featured speaker Anima Sabale shared her journey of exploring her dream of becoming an astronaut.
We closed the meeting with a drawing for Lego Apollo Lunar lander.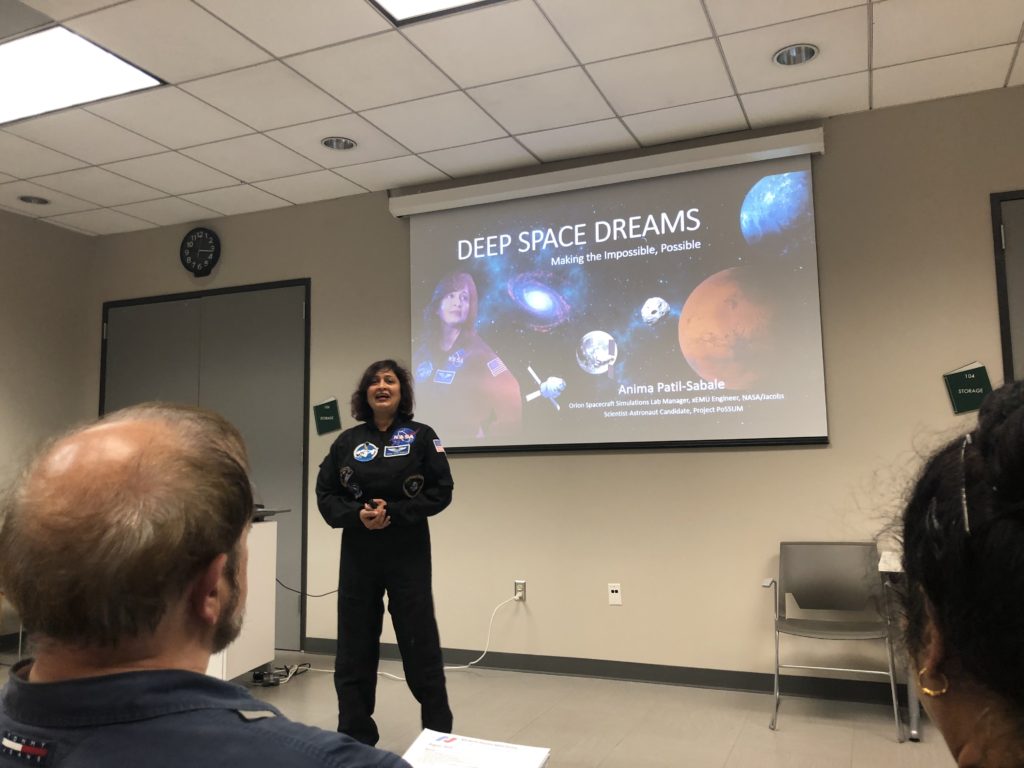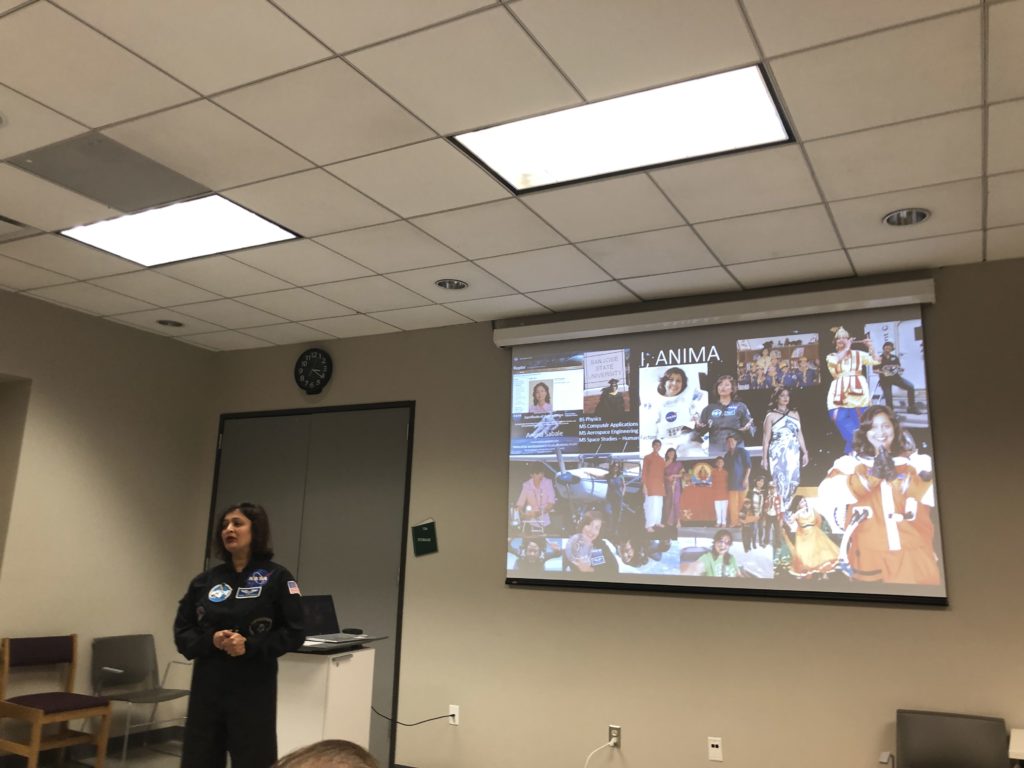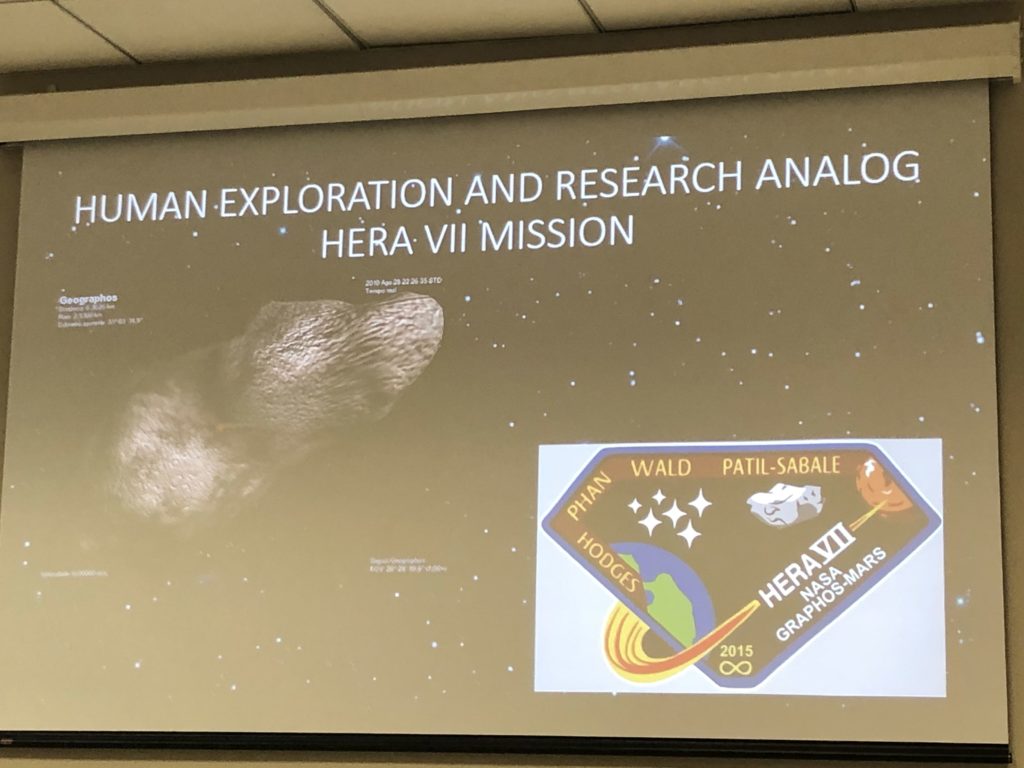 She talked about her experience with HERA (Human Exploration and Research Analog).
HERA is a unique three-story habitat designed to serve as an analog for isolation, confinement, and remote conditions in exploration scenarios. Learn more at https://www.nasa.gov/analogs/hera/
You can also volunteer for a mission: https://herastudy.jsc.nasa.gov/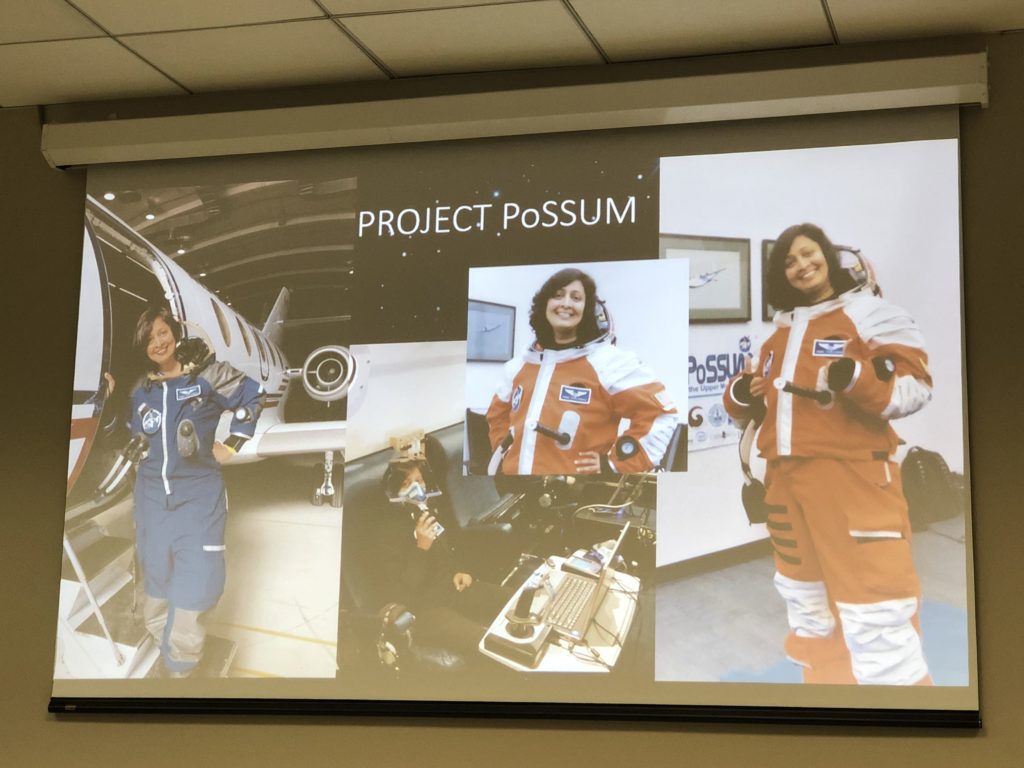 Anima had also participated in Project Possum (https://projectpossum.org/ )
Project PoSSUM operates several programs including:
Anima also participated in a simulation at the Mars Desert Research Station operated by the MarsSociety
http://mdrs.marssociety.org/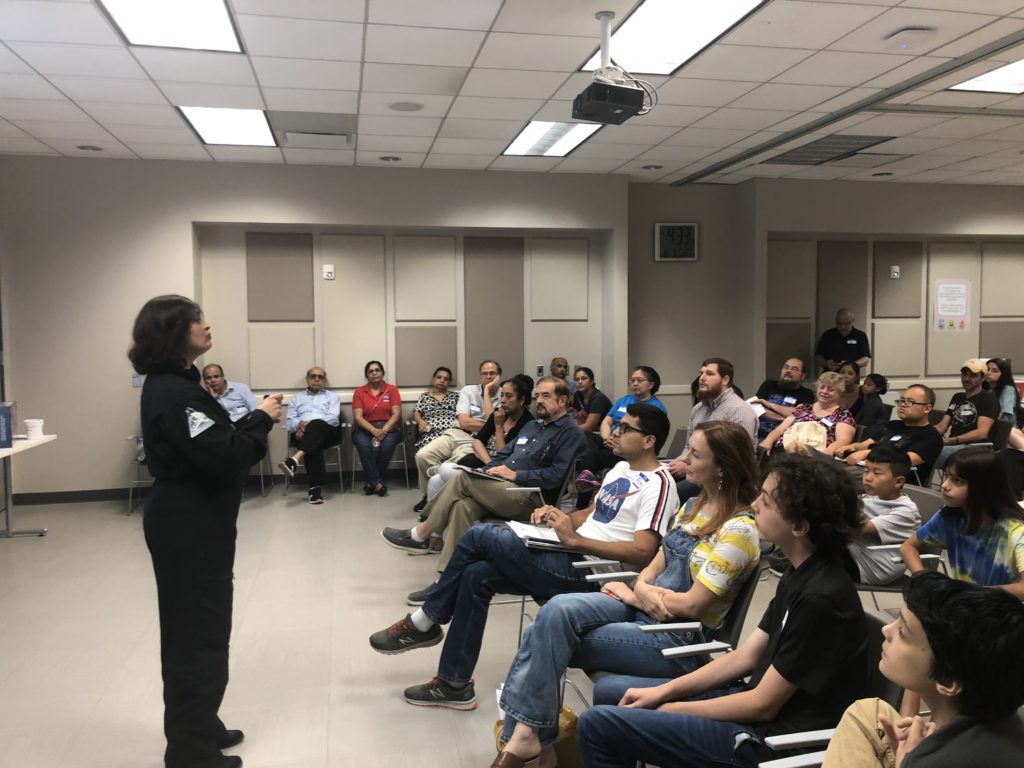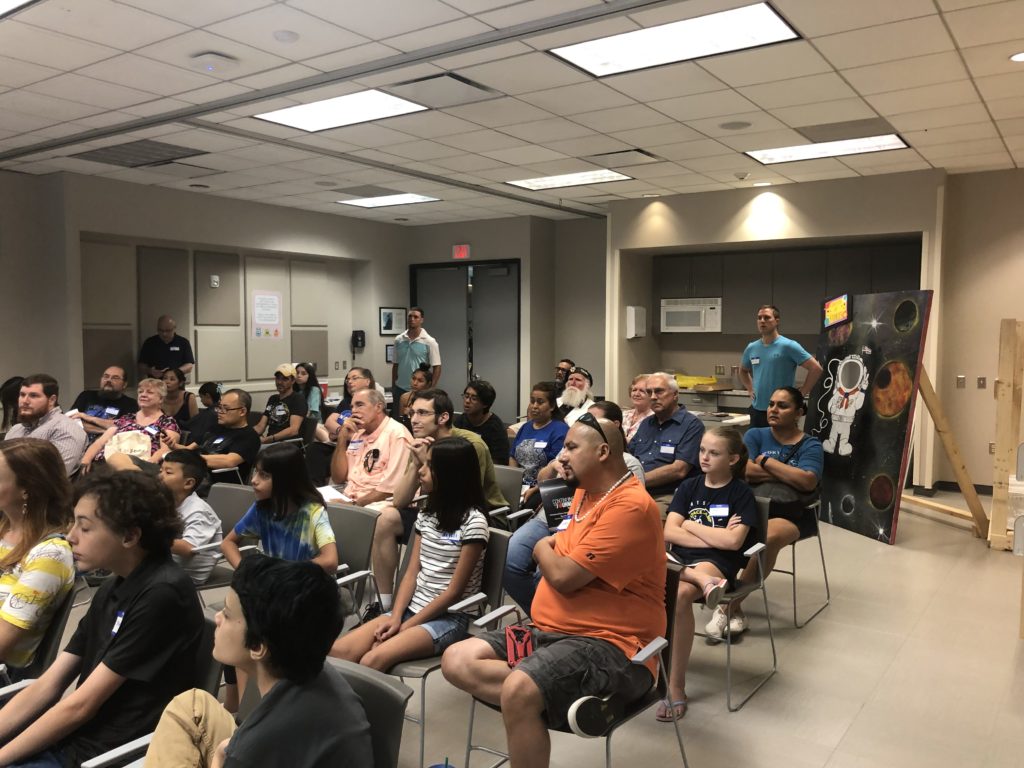 The audience was amazed by her experiences.
Connect with Anima on social media to learn more as she continues her journey.
Website: https://animapatilsabale.com/
LinkedIn: https://www.linkedin.com/in/animasabale/
Facebook: https://www.facebook.com/animpatilsabale/
Twitter: https://twitter.com/AnimaOnTwit
Instagram: https://www.instagram.com/astroanima/?hl=en
Thank you Anima for speaking to our group.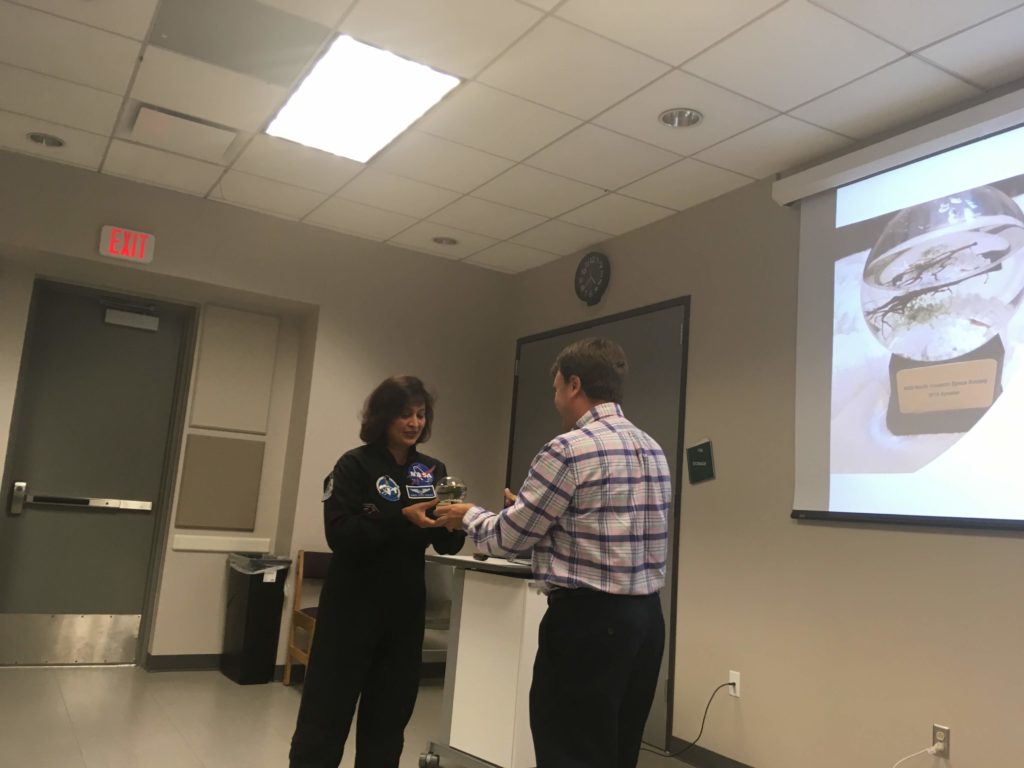 And we had a drawing for a Lego Apollo Lunar Lander.