Join us on Saturday, May 12, 2018 at 6PM for our monthly NSS North Houston Space Society Meeting at Nathan's house (9327 Swansea Bay Dr.; Spring, TX 77379).
6:00 – Gathering/Pizza
6:30 – Dr. Greg Stanley will present a talk entitled: "Biosphere 2 and Closed Ecological Systems:   Systems biology for sustainable life outside earth." (details below)
7:30 – Open Discussion
7:45 – Space Exploration Jeopardy
---
Biosphere 2 and Closed Ecological Systems:   Systems biology for sustainable life outside earth.
Biosphere 2 was a unique experiment in a materially closed ecological system, intended as a prototype for sustainable space settlement.  When 8 "biospherians" were sealed in the 3.14 acre facility for 2 years starting in 1991, it was (and remains) the world's largest and longest-running closed environment test.  The facility is still there and open to the public, although it is no longer sealed.  This talk is a retrospective on the experiment and the ideas behind it.
The speaker, Dr. 
Greg
 Stanley, was involved in the project as a consultant, mainly in 1989-1990, and was present at the first closure in 1991.  He led the work done by Gensym, providing computerized monitoring, control, and some simulation.

Dr. Greg Stanley creates, develops, and manages innovative technology.  He created computer applications for users as diverse as ExxonMobil, AT&T, the Japanese nuclear industry, and Motorola Iridium, for use in process automation and control, fault diagnosis, dynamic simulation, and network management.  He worked at Exxon in technical and management roles in process control, engineering, IT, artificial intelligence, and dynamic simulation.  He built products and managed product development at Gensym, the leading provider of real-time expert systems.  He helped product development for software and engineering companies such as SAT, BMC, SmartSignal, and Integration Objects. Technical specialties include chemical engineering, artificial intelligence, fault diagnosis, process control, dynamic simulation, network management, and data reconciliation, as well as product architecture to support these applications.  Greg has a PhD in Chemical Engineering from Northwestern University, and a BS in Chemical Engineering from Purdue University.  He has published over 25 technical papers.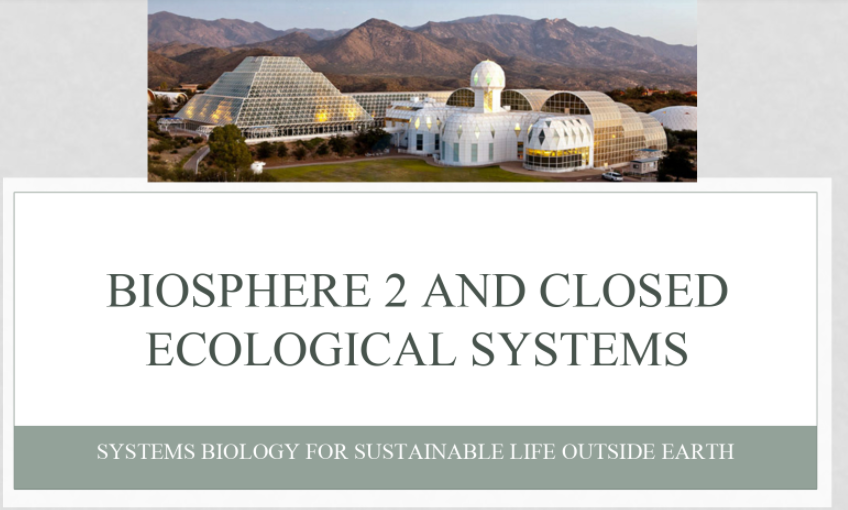 ---
More About the Biosphere 2 Project: