Join us for our Monthly NSS North Houston Space Society (http://NorthHoustonSpace.org) meeting. Connect with others who are excited about exploring the cosmos, learning how to use the resources of space to improve human life, and who want to go and spread humanity to the rest of the universe.
This will be a hybrid meeting. Come in person at Barbara Bush Library (6817 Cypresswood Drive, Spring, TX 77379) or join us online Via ZOOM: https://us02web.zoom.us/j/85216600533
The meeting will be on Saturday, February 11, 2023 at 2PM (US Central Time).
Agenda:
2:00 PM – Opening Remarks – Nathan Price
2:10 PM – Recent Space News – Greg Stanley
2:40 PM – Featured Speaker – Jennifer L. Turner – From Mission Control to Mars
3:40 PM – Socializing
4:00 PM – End of Meeting
From Mission Control to Mars – Jennifer L. Turner
Learn about NASA's International Space Station Mission Control and how the agency is preparing for human exploration missions to the Moon and beyond to Mars.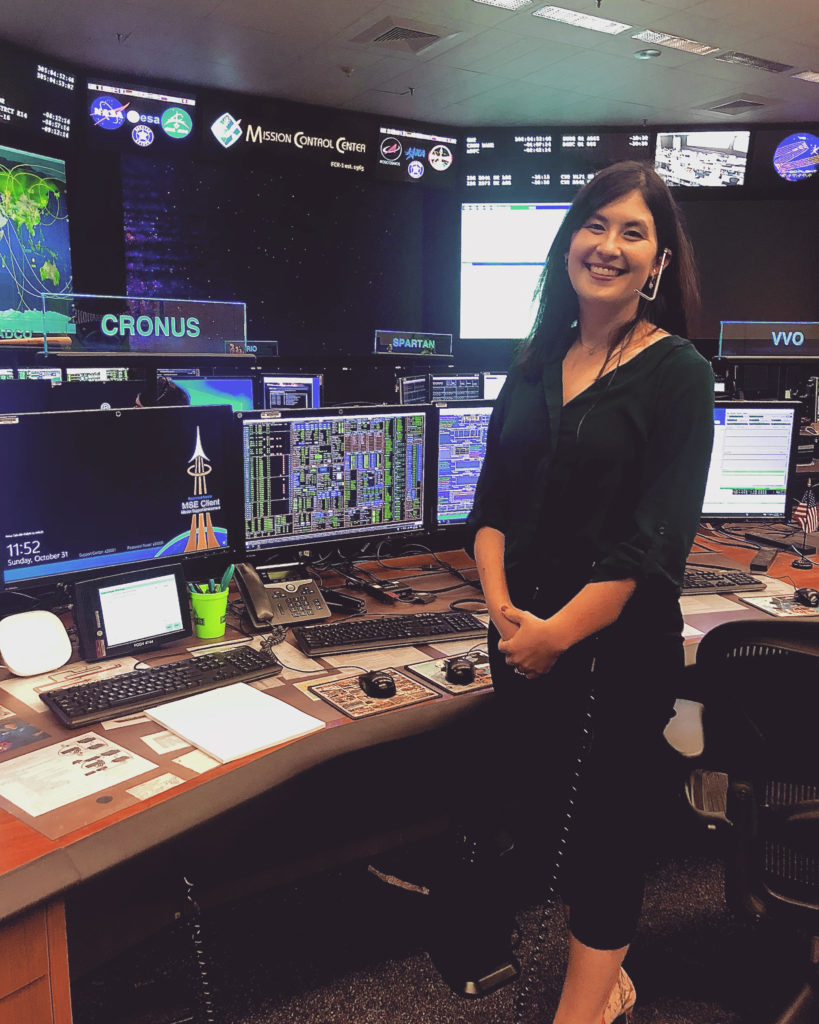 Jennifer L. Turner earned her bachelor's degree in Computer Science & Engineering from The Ohio State University and became full-time at NASA's Johnson Space Center in 2015, working with the Human Research Program since 2020.
Previously, she supported International Space Station Mission Control, working day-to-day operations and teaching new flight controllers and astronauts about systems onboard. Her work specialized in the space station data handling and communication systems, including coordination with counterparts at Marshall Space Flight Center on payload support.
She now works with HRP as their Communications Lead and as a Technical Integrator. In these roles, she interfaces with the Public Affairs Office and coordinates HRP's public appearance and content and is also involved with HRP's Commercial Low Earth Orbit efforts.
Outside of her technical work, Jennifer has always strived to promote and participate in outreach for minority students pursuing STEM. She has served in several leadership roles within NASA JSC's Employee Resource Groups.
About the Meeting
Meetings are open to all age groups and interest levels. Come explore with us the potential that developing and exploring space has to better life here on earth and to open up new frontiers creating new perspectives that can help enrich the human experience.
The Vision of NSS is people living and working in thriving communities beyond the Earth, and the use of the vast resources of space for the dramatic betterment of humanity.
The Mission of NSS is to promote social, economic, technological, and political change in order to expand civilization beyond Earth, to settle space and to use the resulting resources to build a hopeful and prosperous future for humanity. Accordingly, we support steps toward this goal, including human spaceflight, commercial space development, space exploration, space applications, space resource utilization, robotic precursors, defense against asteroids, relevant science, and space settlement oriented education.
Website: http://NorthHoustonSpace.org
Facebook: https://www.facebook.com/NssNorthHoustonSpaceSociety/
LinkedIn: https://www.linkedin.com/company/nss-north-houston-space-society/