Join us for our Monthly NSS North Houston Space Society (http://NorthHoustonSpace.org) meeting. Connect with others who are excited about exploring the cosmos, learning how to use the resources of space to improve human life, and who want to go and spread humanity to the rest of the universe.
This will be a hybrid meeting. Come in person at Barbara Bush Library (6817 Cypresswood Drive, Spring, TX 77379) or join us online Via ZOOM: https://us02web.zoom.us/j/85216600533
The meeting will be on Saturday, December 10, 2022 at 2PM (US Central Time).
Agenda:
2:00 PM – Opening Remarks – Nathan Price
2:10 PM – Recent Space News – Greg Stanley
2:40 PM – Featured Speaker: Andrew Parris – Our Journey to the Stars: A Personal View
3:40 PM – Socializing
4:00 PM – End of Meeting
About our Featured Speaker: Andrew Paris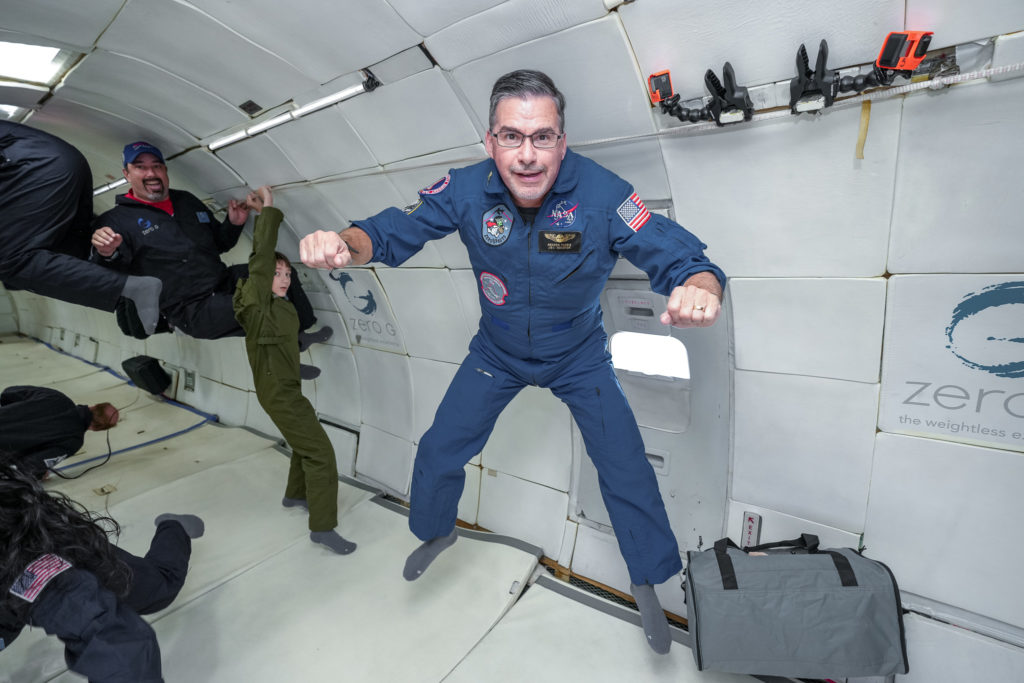 Andrew Parris is 3 x Emmy award winning Broadcast Television Engineer with a lifelong dream of living and working in space. He loves to share his enthusiasm about space and our collective future with everyone. His 13 years at NASA supporting Space Shuttle and International Space Station (ISS) operations allowed him to solidify his commitment to becoming Commercial Astronaut. He is currently involved at multiple levels of the aerospace industry educating the public as a Space Communicator as well as inspiring and mentoring fellow space positive people to help them achieve their goal of experiencing the Overview Effect. Andrew will be talking about moments of space history that he was fortune enough to experience firsthand with some behind the scenes stories and perspective while also looking to our future.
About the Meeting
Meetings are open to all age groups and interest levels. Come explore with us the potential that developing and exploring space has to better life here on earth and to open up new frontiers creating new perspectives that can help enrich the human experience.
The Vision of NSS is people living and working in thriving communities beyond the Earth, and the use of the vast resources of space for the dramatic betterment of humanity.
The Mission of NSS is to promote social, economic, technological, and political change in order to expand civilization beyond Earth, to settle space and to use the resulting resources to build a hopeful and prosperous future for humanity. Accordingly, we support steps toward this goal, including human spaceflight, commercial space development, space exploration, space applications, space resource utilization, robotic precursors, defense against asteroids, relevant science, and space settlement oriented education.
Website: http://NorthHoustonSpace.org
Facebook: https://www.facebook.com/NssNorthHoustonSpaceSociety/
LinkedIn: https://www.linkedin.com/company/nss-north-houston-space-society/