Join us for our Monthly NSS North Houston Space Society (http://NorthHoustonSpace.org) meeting. Connect with others who are excited about exploring the cosmos, learning how to use the resources of space to improve human life, and who want to go and spread humanity to the rest of the universe.
This is our first hybrid meeting. Come in person at Spring Creek Barbeque (21746 Tomball Pkwy, Houston, TX 77070) or join us online Via ZOOM: https://us02web.zoom.us/j/85216600533
The meeting will be on Saturday, October 2, 2021 at 2PM (US Central Time).
For those that come in person, food is not provided nor is a purchase required. However, feel free to purchase food and eat during the meeting (or before or after). Also, we highly recommend that you only attend if you are vaccinated. Masks are encouraged but not required.
Agenda:
2:00 PM – Opening Remarks – Nathan Price
2:10 PM – Recent Space News – Greg Stanley
2:30 PM – Into the Unknown: Human Exploration in the True Space Age – Ellena Hyeji Joo
3:30 PM – Q&A
3:45 PM -Share your personal space experiences since the last meeting. Rocket Launches, Other Meetings, Research, etc.
4:00 PM – End of Meeting
Human Exploration in the True Space Age
Author Ellena Hyeji Joo will discuss what we all speculate about when it comes to space: Aliens. What are aliens? Where are the aliens? And who are the aliens? Our hunt for alien life in space is bigger than human life—space is human species' greatest unknown, the final "frontier." However, are we asking the right questions as we rush to this hunt? Into the Unknown: Human Exploration in the True Space Age illuminates the urgent need to widen our perspectives and grow an awareness of humankind's space exploration. Ellena encourages anyone curious about space to engage with it as a thought-platform to exercise our humanity and, in particular, our abilities to empathize, imagine, and hope. In her talk, she will discuss human exploration in space and its intersection with international politics, human curiosity, and prejudice.
About The Speaker: Ellena Hyeji Joo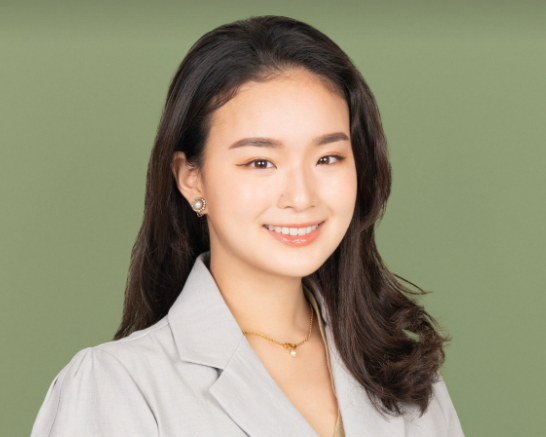 Ellena Hyeji Joo came to the US from Vietnam by herself at the age of fourteen. She holds a Bachelor of Science in Foreign Service in international politics with a concentration in foreign policy from Georgetown University's Edmund A. Walsh School of Foreign Service. She's the founder of Femme Reads, an international feminism and activism centered book club with members across the globe. Having grown up in four different countries and fluent in five languages, Ellena is passionate about answering bigger, deeper questions whose answers may be key to protecting our future and values on Earth, and evolving our humanity to stay focused on what really matters. In her spare time, she loves spending time with her brother, family, and friends.
About the Meeting
Meetings are open to all age groups and interest levels. Come explore with us the potential that developing and exploring space has to better life here on earth and to open up new frontiers creating new perspectives that can help enrich the human experience.
The Vision of NSS is people living and working in thriving communities beyond the Earth, and the use of the vast resources of space for the dramatic betterment of humanity.
The Mission of NSS is to promote social, economic, technological, and political change in order to expand civilization beyond Earth, to settle space and to use the resulting resources to build a hopeful and prosperous future for humanity. Accordingly, we support steps toward this goal, including human spaceflight, commercial space development, space exploration, space applications, space resource utilization, robotic precursors, defense against asteroids, relevant science, and space settlement oriented education.
Website: http://NorthHoustonSpace.org
MeetUp: https://www.meetup.com/Future-North-Houston-National-Space-Society-Chapter/
Facebook: https://www.facebook.com/NssNorthHoustonSpaceSociety/
LinkedIn: https://www.linkedin.com/company/nss-north-houston-space-society/