Join us for our Monthly NSS North Houston Space Society (http://NorthHoustonSpace.org) meeting. Connect with others who are excited about exploring the cosmos, learning how to use the resources of space to improve human life, and who want to go and spread humanity to the rest of the universe.
The meeting will be on Saturday, July10, 2021 at 2PM (CDT) ONLINE Via ZOOM: https://us02web.zoom.us/j/85216600533
(Our meetings are usually the first Saturday of the month except for July (4th of July), December (library open house), and January (New Years). During January, July, December, the meetings are on the 2nd Saturday of the month.)
Agenda:
2:00 PM – Opening Remarks – Nathan Price
2:10 PM – Recent Space News – Greg Stanley
2:30 PM – Technology Needs and Innovations for Space Exploration – Dr. Kumar Krishen
3:30 PM – Q&A
3:45 PM -Share your personal space experiences since the last meeting. Rocket Launches, Other Meetings, Research, etc.
4:00 PM – End of Meeting


About the Our Featured Speaker: Dr. Kumar Krishen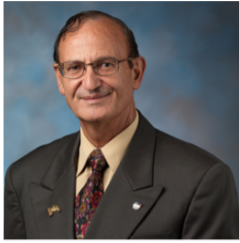 Dr. Kumar Krishen holds the appointment of Adjunct Professor at the University of Houston, USA, Honorary Distinguished Professor at the Amity University Haryana, India, and Honorary Professor at the Delhi Technological University, India. His academic degrees are from Kansas State University (Ph.D. and M.S.-Phi Kappa Phi, Eta Kappa Nu & Sigma Xi honors), Calcutta University (M. Tech and B. Tech- Gold & Silver Medals), and Jammu and Kashmir University (B.A.- Highest Univ. Merit) in electronics, electrical engineering, radio physics, physics, and mathematics. Dr. Krishen taught and guided research at Kansas State University before joining Lockheed in 1969 as Staff Scientist. Dr. Krishen was with NASA from February 1976 to September 2018 and held key positions in Advanced Programs in Earth Observations, Science Payloads, Experiment Systems, Tracking & Communications, Mission Support, New Initiatives, Exploration Integration and Science and technology research and development. Dr. Krishen has served as Chief Technologist for Johnson Space Center (JSC) and represented JSC as the Principal Technologist on the NASA Council on Science and Technology.
Dr. Krishen served at Virginia Tech as University Fellow for Technology Transfer, Office of Special Initiatives, and Visiting Professor on a special NASA assignment. He has also served as Adjunct Professor at Rice University. Authoring more than 170 technical papers/reports/proceedings, Dr. Krishen is a Fellow of the Society for Design and Process Science (SDPS), Fellow and Distinguished Speaker of the Institution of Electronics and Telecommunication Engineers (IETE), and an Assoc. Fellow of the American Institute of Aeronautics and Astronautics (AIAA).
Dr. Krishen is listed in Who is Who in the World, Who is Who in America, Who is Who in Science and Technology, Men of Achievement, Personalities of America, and 2000 Outstanding People of the 20th Century and was commissioned "Honorary Texan" by Texas Governor Rick Perry in 2001. Dr. Krishen is the recipient of many awards and honors from universities, industry, and NASA including the NASA Exceptional Service Medal. Dr. Krishen was nominated by Governor George W. Bush and confirmed by the State Senate of Texas to the Texas Board of Licensure for Professional Medical Physicists in 1999 and continued to serve on this Board under Governor Perry's administration till 2011.
About the Meeting
Meetings are open to all age groups and interest levels. Come explore with us the potential that developing and exploring space has to better life here on earth and to open up new frontiers creating new perspectives that can help enrich the human experience.
The Vision of NSS is people living and working in thriving communities beyond the Earth, and the use of the vast resources of space for the dramatic betterment of humanity.
The Mission of NSS is to promote social, economic, technological, and political change in order to expand civilization beyond Earth, to settle space and to use the resulting resources to build a hopeful and prosperous future for humanity. Accordingly, we support steps toward this goal, including human spaceflight, commercial space development, space exploration, space applications, space resource utilization, robotic precursors, defense against asteroids, relevant science, and space settlement oriented education.
Website: http://NorthHoustonSpace.org
MeetUp: https://www.meetup.com/Future-North-Houston-National-Space-Society-Chapter/
FaceBook: https://www.facebook.com/NssNorthHoustonSpaceSociety/